Uncovering 2015 B2B Marketing Trends and Challenges
As the spread of digital media and mobile technology continues to transform the B2B buying process, integration of the latest B2B marketing technologies and tools into a seamless cross-channel marketing strategy has never been more critical to driving revenue and growth. The companies that fail to focus on digital channels—particularly interactive communication channels like social networks and blogging—may struggle to retain customers, inspire conversions, and win new sales.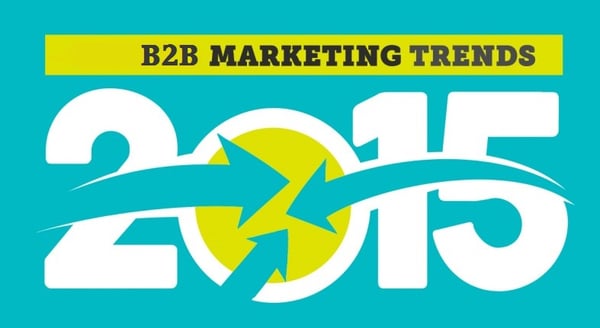 Being a B2B marketing agency, we take care to understand which B2B marketing trends are headed for the backburner, and which ones are likely be at the forefront in 2015, and beyond. Through our 2015 B2B Marketing Goals survey, we explores the trends and challenges that industrial marketers are currently using.
Gaining Insight
We hope to gain deeper insights on the needs and expectations of B2B marketers regarding:
Level of usage of various offline and online marketing tools
Inbound marketing know-how
Current state of marketing automation adoption
Composition of overall marketing budget allocation and spending
Degree of proficiency in employing marketing metrics and analytics
Perennial marketing challenges
Separating the Wheat from the Chaff
Today's B2B marketers are sitting on a number of important advantages, including wealth of powerful data at their disposal, and in order to make it count, they must constantly act on good data to make informed marketing decisions and improve marketing performance. In other words, learn, adapt, adopt, and evolve to stay relevant at all times.
Please take a few minutes to complete our 2015 B2B Marketing Goals survey that covers every facet of B2B marketing. Together, we'll define which tools and technologies will get you the results you are looking for in the near future. Upon completion, you'll be entered into a drawing for a chance to win a $100 Amazon gift card; in addition we'll also provide you with a report on the results of the survey.
Click here to begin the 2015 B2B Marketing Goals survey. We appreciate your time and thank you for your valuable input!