Manufacturers Shifting Production to Support Medical Supplies Needs
The global pandemic that has impacted nearly every corner of the world and disrupted daily life has been especially hard on certain manufacturing businesses. However, some manufacturers have leveraged their creativity and production capabilities to change their product lines to aid in the fight against the spread of COVID-19. From carmakers to bedding companies, here are a few examples of how companies are shifting their manufacturing focus to provide essential medical supplies.
Car Manufacturers: Ford and Tesla
Michigan-based Ford announced it will collaborate with Boston-based General Electric Healthcare for ventilator production. Ford expects to produce 1,500 ventilators by the end of April; 12,000 by the end of May; and 50,000 by July 4—helping the U.S. government meet its goal of producing 100,000 ventilators in 100 days. The automaker is also working with Minnesota-based 3M to manufacture at scale powered air-purifying respirators (PAPRs) and is planning to assist ventilator production in the UK. Ford will also leverage its in-house 3D printing capability to produce disposable respirators for healthcare workers.
Another automotive manufacturer is also taking actions to aid in the fight of the virus spread. As a first step, and to offer more immediate medical relief, Tesla bought 1,255 ventilators in China for use in Los Angeles, CA. Later, the electric vehicle manufacturer also announced that it is to start making ventilators at the Fremont factory in cooperation with Medtronic.
Distilleries: GrandTen Distilling
Distillers throughout the U.S. are coming together in an effort to organize the creation and distribution of hand sanitizer in response to the coronavirus outbreak. One of such distilleries is GrandTen Distilling in Dorchester, MA that began looking into manufacturing hand sanitizer after the federal Alcohol and Tobacco Tax and Trade Bureau issued guidance approving already permitted distillers to make it.
President and co-owner of the distillery, Matt Nuernberger, said, "We're trying to be nimble and responsive and be a good community partner … but at the same time, we're trying to keep our lights on and keep our employees employed and fed and rent paid."
3D Printers: Markforged
The 3D-printing industry is also accelerating its efforts to help fight continued spread of COVID-19. While some of the largest privately held technology companies, like SpaceX and Tesla, have shifted to manufacturing ventilators, smaller companies are also trying to pitch in and relieve scarcity locally. One of such companies, Markforged headquartered in Watertown, MA, is producing 3D-printed face shields, nasal swabs, and durable personal protective equipment (PPE).
"We have about 20 people working on this pretty much as much as they can," said Markforged chief executive, Gregory Mark. "We break it up into three different programs. The first stage is prototyping validation and getting first pass to doctors. The second is clinical trials and the third is production. We are in clinical trials with two. One is the nasal swab and two is the face shield."
The ability to pivot manufacturing more quickly than traditional production lines using 3D printing allows companies to meet the increased demand for medical essentials much faster.
"3D printing is the fastest way to make anything in the world up to a certain number of days, weeks, months, or years," said Mark. "As soon as we get the green light from hospitals, 10,000 printers around the world can be printing face shields and nose swabs."
A number of other large manufacturers and educational institutions with production-grade 3D printers have also donated their capacity to help.
Textile Manufacturers: Matouk
Designer brands, fashion conglomerates, and fabric producers and are also stepping up to help overcome shortages of masks and other personal protective equipment (PPE). One of such companies is Matouk, a manufacturer of fine bedding based in Fall River, MA, who has pivoted their factory from churning out bed and bath linens to making masks for healthcare workers.
"Our immediate reaction to the crisis was to provide the product that we know best: bed linens," Mindy Matouk told House Beautiful. "We knew from the reports that were coming in that it was only a matter of time before temporary hospitals and shelters would be in need. All of those places were obviously happy to have bedding, but what they were pleading for was masks, something that we didn't realize we had the capacity to make."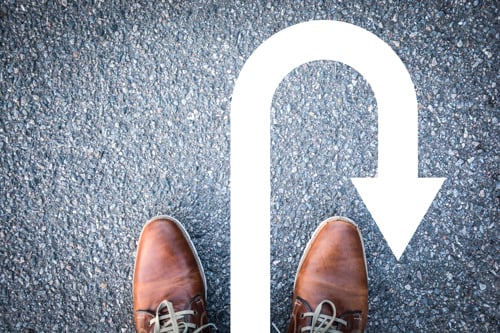 These are just a few examples of businesses that found ways to remain operational and reassure customers during tough economic times. They are also indicative of a business community that is keen to do its bit to help, despite the inherent practical difficulties in repurposing production lines and urgently developing new skillsets.
If you are a business in manufacturing that would like to and has the capabilities to pivot in these times, think about which of your products and services are most useful to people right now. You can even reach out to your contacts to see if there are ways you can band together to weather out the pandemic storm. If your production got suspended, consider if renting out your facility or equipment to companies requiring additional space is an option.
More Resources
Whether your business remains open as "essential," shifts its manufacturing product lines to product medical essentials, or temporarily halts operations in response to the crisis, communicating with your customers, prospects, and suppliers about your status during the COVID-19 outbreak is vital. Effective communication—especially during unpredictable times—provides a sense of control and dependability. Here are some helpful resources for effective communication:
Communication and Marketing During COVID-19
How to Communicate Effectively During COVID-19
And while you are taking care of your own contingencies during this crisis, if there is anything we can do to help you communicate more efficiently and effectively with your customers, we're happy to set up a time to explore how we can make that happen.
We can help you create a plan for communication, develop all the necessary messages and content, and use the right channels to distribute that information. Get in touch with us today to discuss your evolving situation and we will create and execute a communication plan suited to your needs.