5 Simple Steps to Take Your Brand Development Process to the Next Level
Branding is native to a company's marketing department, but the brand development process doesn't and shouldn't end there. It isn't the product or the pricing that truly sets your company apart from your competitor's, it's the branding. And, who speaks for what the company stands for better than its own employees? Branding is the reason one chooses Trader Joe's over any other grocery store or a Starbucks' latte instead of another brand's coffee, even though that same beverage is most likely available elsewhere (anywhere!) at a cheaper price.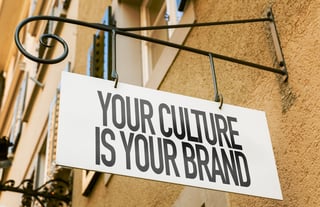 Customers already know what your business does, that's what advertising is for. But, what they really want to know is: what does your business do differently and why? Traditional branding methods serve the purpose of communicating a brand's image and differentiation to the customers well, but with social media having empowered every netizen with a distinctive voice of his or her own, your employees could play a crucial role in bolstering your brand force.
Why not Just Hire Brand Ambassadors?
Evangelists are most effective when they are natural in their opinions about the brand rather than being hired for a job profile that is not-so-subtly titled "Brand Evangelist/Ambassador." This is what makes the employee brand ambassador more organic, and thus, more useful in promoting a brand. An employee brand ambassador is someone who has already embraced and embodied your brand, its culture, and its promise. The fact that this person is engaging in what is referred to as a "labor of love" outside of his official duties as an employee, makes this employee's word more convincing than someone else's who is being exclusively paid to promote the brand.
Making brand ambassadors out of your employees might seem like a daunting task at first, but we tell you how to start early to make the process fairly self-sustaining.
5 Easy Steps for Creating Employee Brand Ambassadors
Here are some must-have components of all training and orientation sessions:
Step 1: Integrate your brand in the on-boarding process
Start on the very first day for every employee that joins the company. Capitalize on their excitement and curiosity, and immerse them into your brand distinction. For instance, Zappos focuses on unparalleled customer service in the on-boarding process ... from day one.
Step 2: Internalize desired attitudes
The intent of employee branding programs is always the same: to get employees facing inwards and facing outward to showcase and enact "on brand" behaviors. There are different ways to achieve this goal. Organizations can passively ask employees to comply with certain expectations about their behavior or they can actively train or teach employees to internalize the desired attributes.
Celebrating or rewarding employees when milestones are achieved is a good way to reinforce behaviors. As a result, these attributes are then expressed as an extension of the employees' personalities.
Step 3: Inspire through purpose

Begin with helping the employees build a strong personal identity. This paves the way for greater employee satisfaction, which ultimately leads to increased employee engagement. This powerful strategy is called applied personal branding and it focuses on integrating individual employee traits with broader corporate objectives.

Apple Inc. is a great example of an organization that promotes this corporate + personal culture that inspires its employees to transform and enrich their attitudes. Here's a heartwarming example of an Apple employee helping an autistic child at an Apple store in Green Hills, Tennessee. It is evident from the employee's behavior that a consistent brand isn't the by-product of conformist employees.
Step 4: Walk the walk
While articulating a clear engagement/content strategy that excites and motivates your employees is necessary, it is even more important to follow through on those brand promises. The employees need to be led by example and it is the leadership's duty to ensure that they are setting the right examples. For instance, recruiting managers at Trader Joe's specifically screen candidates for niceness because they want their customers to feel good about shopping at their stores, and that's possible only if the employees are happy enough to provide that positive environment.
Step 5: Provide social media platforms and brand portals
Provide different platforms, such as social networks and brand portals, so that your employees and customers can come together to share their stories and contribute to the evolving process of content creation on a regular basis. Recognition and internal incentives are a great way to reward employees for their effort and dedication to preserve the brand's image.
An example of a really successful platform was a brand advocacy portal called "World of Good" created by Inward Strategic Consulting for McDonald's. The aim was to promote its brand ambition strategy of "good food," "good people," "good neighbors," and "myth busting." Employees had to register in the online portal to learn about relevant and interesting facts. At the end of completing all of the tutorials, participants were directed to a "good game" where they tested their gained knowledge through a Jeopardy-style game and received achievement points for each question they answered correctly.
Employees are your best resources within any organization and can be harnessed to prove extremely useful in achieving various business and branding goals. Having a strong brand is just the minimum requirement for your business to thrive in today's competitive environment. The subtle and overt messages your employees convey create the intangible competitive advantage that provides the fire power your brand needs to fortify its position as a market leader.
You have a marketing millisecond to make your mark with your brand. Make sure people get your message. Not sure how effective your branding measures are? Instantly assess your company's brand strength by measuring your distinction—you can find that out by checking out our Brand Report Card.