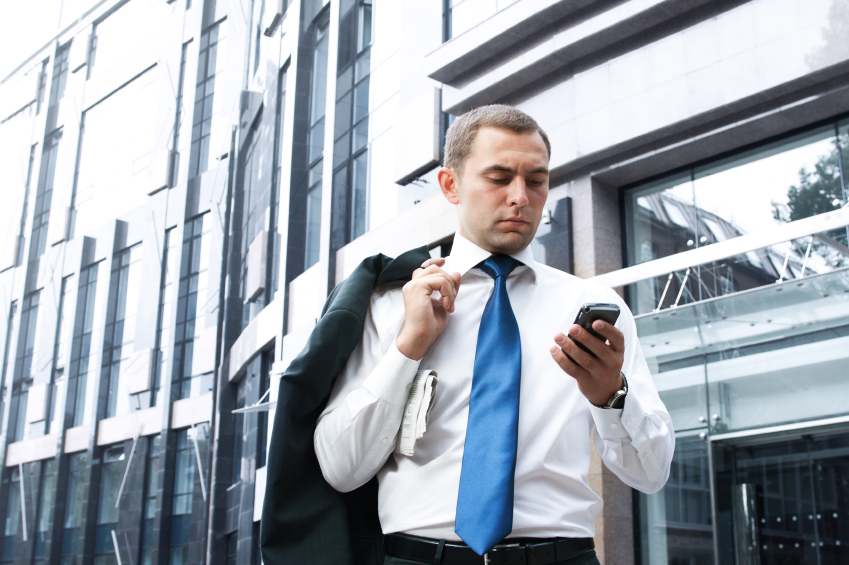 As mentioned in our previous blog, B2B companies are slowly and steadily dipping their toes in the social media water, and rightly so. But there is another storm brewing in the present digital ecosystem, which is integrating mobile into the current B2B marketing mix. According to Forrester Research report for 2012, "By 2016, smart phones and tablets will put power in the pockets of a billion global consumers, and mobile is the manifestation of a much broader shift to new systems of engagement". This power shift is compelling not only for B2C companies to pay attention to mobile marketing, but B2B companies are also waking up to the innumerable opportunities, this evolving and interactive "touch point" can offer them.

Mobile smart phones and tablets are quickly becoming a way of life for all, especially for the on-the go workforce. To put things into perspective for B2B, mobile devices are MUST have business tools and are also the primary mode of communication used by many B2B professionals. More importantly, smart phones – sophisticated mobile devices have become an omnipresent all-in-one digital companion of the masses, which combines the capabilities of a personal computer/laptop, landline phone and Internet. Due to mass conversion in the consumption of communication and content on mobile devices today, mobile has the power to justify the status of being the biggest media platform.
By sheer virtue of the phenomenal adoption rate particularly in the B2B space, as mentioned in Marketing Sherpa Benchmark Report for 2012; B2B customers are using smart phones and tablets more than B2C customers. The growing use of mobile devices is driving the needs, attitudes, purchase behaviors and expectations among this new breed of B2B segment, which is more connected, more research-oriented, and more informed than their predecessors. Yet, B2B companies are slow to untap the full potential of this anywhere, anytime, always-on mobile media, in their pursuit to connect and engage with business audiences.
According to a research led by Oracle and Endeca in November 2011, published in an e-marketer article, "nearly one-quarter of B2B ecommerce professionals said that mobile web was one of the most influential touch points for their customers; In addition, 28 percent of US c-level executives used a mobile device to research business purchases, 21 percent used a tablet". The significance of how content consumption habits have changed among the senior decision-making business executives further implies that B2B companies need to embrace mobile in their marketing efforts more than ever.
Moving forward, in the high-touch, highly personal selling environment of B2B, where building one to one customer-relationships is the Holy Grail, thus making it imperative for B2B businesses to have mobile-friendly assets. To make the case for mobile-optimized content marketing opportunities for B2B even stronger and viable, Donovan Neale – May, executive director of the CMO Council, mentions in the study "Engage at Every Stage", "Mobile is an enormously impactful channel for differentiating a brand and creating much closer and more dependable relationships with customers, suppliers, and the entire value chain". For B2B companies to venture into the world of mobile, a haphazard approach to developing and implementing mobile marketing strategies just by having a mobile-friendly website is not sufficient. Like everything else in Marketing, mobile marketing initiatives require aligning of the complex and rapidly evolving mobile ecosystem involving different combinations of device, wireless operator, and operating system, with the companies' objectives and needs. Jim Hemmer, CEO of Antenna Software, emphasizes in a Forbes article, on the need for mobile undertakings to be interactive and agile rather than tactical one-off projects with a beginning and an end.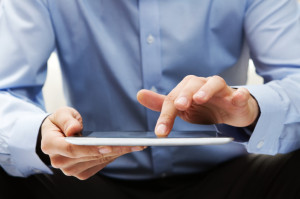 Below are some mobile marketing "best practices" to guide your lead generation and nurturing efforts, in the B2B landscape.
Assess: To start with, it is important to assess what specific pieces of the existing content library are best suited for the mobile-specific business audience in order for them to make informed decisions, perform tasks and stay up-to-date. This can mean providing users with shorter version of lengthy content through short videos, content feeds or text message alerts. And which mobile tools and approach can enhance the overall B2B marketing campaign? For instance, there are potentially dozens of mobile tools at the disposal of marketers such as, QR code, location-based mobile services, mobile apps, mobile-friendly websites, mobile web banner ads and mobile e-mail/text messaging and multi-media messaging, all depending upon which mobile tools support the needs of the business audience.
Optimization: The key is to optimize the content of the website for the mobile environment with a special focus on improving the readability and relevance of the content to ensure campaign success and stickiness. All content, links, destination pages should be mobile-optimized and presented in a consistent, simple and easy-to-use manner, which not only drives engagement but also leverages to extend brand value proposition among its target consumers.
Mobile Testing: According to 2012 Mobile Marketing Benchmark Report, only 13% of marketers are conducting mobile testing whereas 59% did not perform any mobile testing or optimization. But to be effective in this rapidly evolving digital landscape, the verification of cross-platform delivery should be a mandatory step in executing any mobile campaign. Mobile testing process encompasses various tests to ensure consistency and quality of the content across all types of mobile devices and platforms.
Analysis: One of the great things about mobile marketing is that you can measure the effectiveness of the campaign and make quick adjustments in real time. A mobile website can give you rapid data such as click-through rate, impressions, conversion rates, download counts and number of forwards. Furthermore, with the use of mobile SEO software it can help in tracking and analyzing which devices and mobile operating systems are most used by the business audience, and how engagement, abandonment and behavioral patterns vary across these devices. All of this data can play an important role in the overall analytics of the B2B marketing campaign.
Take-away Note: For B2B companies to design and build a mobile experience, they need to look at mobile in a holistic way by putting the customer experience at the core of their focus.
Written by Vidushi Bhardwaj
Vidushi Bhardwaj is the Content Marketing Strategist at Grant Marketing. She possess a strong background in content marketing and integrated marketing communications. Passionate about innovation in the digital marketing and social media space has driven her to the marketing world. You can connect with her by sharing your thoughts on her blog.