Why Personas Make All the Difference
If you are marketing to engineers, there's something you should know. According to John Hayes, CEO of engineering.com, "Engineering marketers are now well versed in content marketing. In a recent survey, 89% of engineering marketers said that they were using content marketing as part of their overall marketing strategy." In his article, Hayes goes on to say, "Most of them are having success," and, "75% of engineering marketers say that content marketing is helping them deliver more qualified leads to their sales teams."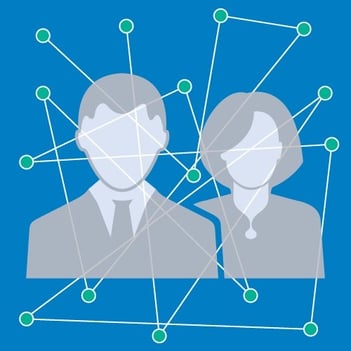 That's great, right? Sure—but it also means more marketers are vying for the attention of engineers and that marketing efforts aimed at engineers need to sharpen their focus to hit the target. So, when marketing for manufacturers, let's give that another go. If you are marketing to engineers, here's something else you need to know: developing your persona targets is essential.
Personas
It is important to understand and define the personas you market to. Buyer personas are fictional, generalized representations of your ideal customers. They help you understand your customers (and prospective customers) better, and make it easier for you to tailor content to the specific needs, behaviors, and concerns of different groups.
In actuality, understanding the personas you do business with begins further back than that. When you manufacture a piece of equipment, you always know the demand for it in the market, its purpose, specifications, training requirements, resources needed, and a number of absolute details vital to get the product from the design phase through to production and delivery. You can't begin to build it without knowing these details. You need to line up the resources—expertise, money, materials, and manpower. All of these elements live within an ecosystem you are probably very well aware of, both on tangible and intangible levels. Even with this tribal knowledge, this entire process requires reliable documentation to keep you on track and everyone on the same page.
Persona Blueprints
Understanding and defining personas is a marketer's (and your) blueprint for keeping efforts focused and aligned. Designating the personas you market to requires much the same attention to detail and is as necessary to ensure you are marketing to the right people, and who possess the need that you can solve. Knowing who they are and how to speak to them allows you to find them—and with inbound marketing strategies—them to find you. You may often deal with procurement personnel, and you might get the CEO of a company on the phone from time to time. Our clients regularly work in close partnership with design engineers.
Mapping Personas
And you may, too. You probably have a good sense of the kind of questions they ask, information they need, and details they require to meet standards. When defining and documenting specific personas, you capture all that information … and also dig deeper:
What motivates them?
What do you know about their background: demographics, career path, location, etc.?
What are their goals and challenges?
What are their specific pain points?
How would they prefer to solve a problem?
What are their common objections to buying your products or services?
Answers to these questions provide insight for how to reach them through your marketing:
Help them: provide them the answers so they achieve their goals and overcome their hurdles
Proper and tailored messaging: how to describe your solution to this person
Buy-in: crafting an elevator pitch that sells your solution to this person
Most companies have more than one buyer persona they cater to. Once you have done the "homework," having these personas in place will help you:
Personalize your marketing for different segments of your audience
Segment your audience by buyer persona
Tailor your message according to what you know about those different personas
Marketing for Manufacturers
This is one piece of how to slice through the noise. There is much more that goes into navigating the digital world when marketing for manufacturers. On March 20, HubSpot is hosting a lunch & learn: Manufacturing Revenue for 2017 and Beyond. It will shed light on why you can't rely on traditional marketing channels in today's digital marketing world. This doesn't mean you need to overhaul your entire current marketing or sales process. You simply need to use your company website and inbound channels to attract today's increasingly empowered customers.
The panel is lead by Dharmesh Shah, co-founder and CTO of HubSpot, and other marketing experts from Derby Management, Precision Marketing, along with Grant Marketing's President, Bob Grant.
This is the perfect opportunity to have your most pressing business growth questions answered by a select group of inbound marketing leaders working in the manufacturing space. Receive practical, actionable inbound marketing insights that will impact your manufacturing company's bottom line.
Click here to find out more about the presenters, panelists, and location.