Actionable Metrics on How to Improve Your Website's Efficiency
Your website is the digital front door to your business. And with travel still at a minimum, it's essentially the only way in these days for customers and prospects. It's your hardest working asset. And like any resource, you want to know that your website is doing its job. But how can you know for sure? If only there were a tool available that could evaluate its efficacy. There is! It's a website grader (created by HubSpot), and it's a fantastic tool that you can use right from our website.
Your website is doing its job based on its effectiveness at attracting an audience of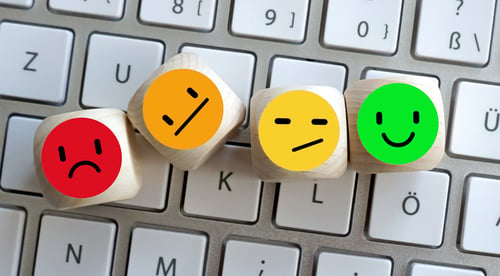 interested and relevant buyers. Your website is a sales rep, providing prospects with the features (and often, pricing) of your offerings. It is a smooth-running vehicle that transports visitor quickly and effortlessly (think page-load speed) from one query to the next thought, answering valuable questions along the way. Ultimately—and importantly—it will help visitors book a meeting with ease so they can connect with you and learn more.
Website ease and efficiency has a nuanced influence—if your website is effective, it leaves a favorable impression that your company is helpful, easy to work with, and highly efficient, too.
A Multitasking Machine
Your website shoulders many responsibilities with its human counterparts. It is also part of your customer service team, answering questions about your products and services through blogs, resource documents, and possibly a knowledge base or chatbot.
Your website is a member of your HR team, sharing information about your company culture, career options, and open positions. Many companies spotlight members of the workforce in a variety of ways on their sites; this gives customers and prospects an inside look at who they are working with, humanizing the B2B world in a more B2C way.
If you enable eCommerce, it's actually a sales showroom and retail outlet. Customer testimonials and video spots give it a personal vibe, and branding messages—subtle and overt—keep visitors perpetually self-identifying with your mission when they see themselves in your vision.
Responsible for covering so much ground, you can see how much opportunity can be missed when your website is not performing optimally. In a recent HubSpot research study, 63% of marketers indicated that they were going to upgrade their website this year. Stating the obvious here, but companies that are upgrading are poised to gain a competitive edge over those that don't.
The great news is that the website grader offers metrics that measure your website's functionality with an overall website score, as well as scores for SEO, performance, mobile, and security.
Here is the breakdown of what is measured:
Performance: Page speed, load time, page requests, page size, and more
Search engine optimization (SEO): Page index, meta descriptions, content plugins, and descriptive link text
Design: Responsive design, legible font size, and tap targets
Security: HTTPS and secure javascript libraries
The Takeaway
You got the score, now what happens once you get your grade? The good news is that we can show you where you might be missing the mark and advise you on where to focus your attention based on your scores. The better news is that we can help you optimize the functions of your website once we all know where to target.
Getting your grade is the first step—and even if you aren't ready to implement changes right away, knowing what you are dealing with so you can plan a sound strategy is a great starting point. You can begin here by having the grader assess your website.
We're here to answer any questions, so contact us if we can help.