What Does the Coronavirus Outbreak Entail for U.S. Manufacturers and the Rise of Reshoring?
It's been about two months since the start of coronavirus in China. As of March 4, 2020, more than seventy countries have reported cases of coronavirus. Apart from the obvious impacts of the disease on human lives, businesses throughout the world are starting to face the economic impacts of the virus outbreak. As Fortune reports, 94% of the Fortune 1000 are seeing coronavirus supply chain disruptions.
In this article, we're discussing:
The current state of manufacturing in China
The implications to the U.S. manufacturing sector
Reshoring as a solution for mitigating supply chain risks
Importance of clear communication with customers
Stalled Manufacturing in China
The Chinese city of Wuhan, the epicenter of the outbreak, is a manufacturing center for automotive companies, including Nissan, Honda, and GM, and other corporate hubs including IBM, Honeywell, and Walmart. Wuhan is also the capital of the province Hubei, in which multiple cities, including Wuhan, are now under partial or complete lockdown. The surrounding regions of Hefei and Jiangsu, major manufacturing hubs working with American firms, have also been shut down to the coronavirus outbreak, according to CNBC.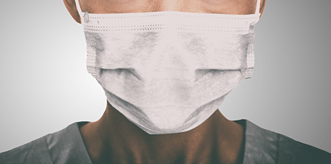 In an effort to contain the spread of the virus, the reopening of Chinese factories was scheduled for February 9, 10 days after the end of the Lunar New Year holiday. Yet as Forbes notes, many plants remain closed. The article also cites that Chinese authorities require factories to provide two masks daily per each worker and prove there are enough masks at the facility for two weeks of operations. Given that masks have sold out across the country, these requirements are difficult to meet, contributing further to the shutdown of the facilities. In an industrial cluster outside the metropolis of Chengdu, only five out of about 50 companies are operating today.
It is unknown how long the lockdown will last exactly, and even with the permission to return to work, many companies are unable to resume their operations for many reasons, including the complexity of the Chinese supply chains (more on that below).
Complex Supply Chains Affected
In today's global economy, the tightly interconnected supply chain's nature exacerbates the problem even further. After all, most products consist of a collection of smaller parts and components, many produced at different factories. When the production line stops at one factory, it affects the production at other factories—even in different countries—creating a domino-like effect. As Rosemary Coates, an executive director of the Reshoring Institute, puts it in the Logistics Management article,
"Suddenly, all supply chains seem vulnerable because so many Chinese supply chains within supply chains within supply chains rely on each other for parts and raw materials. That tiny valve that is inside a motor that you are sourcing for your US-made product is made in China. So are the rare earth elements you require to manufacture magnets and electronics … and on and on."
Here's the portion of her statement that U.S. OEMs need to pay particular attention to:
"Purchasing departments declaring that they have alternate non-Chinese suppliers, may be naïve in thinking that their domestic suppliers don't rely on parts from China … ," with the consequences being unforeseen shortages.
A new Dun & Bradstreet study estimates that at least 51,000 (163 Fortune 1000) companies around the world have one or more direct or Tier 1 suppliers in the impacted region, and at least five million companies (938 Fortune 1000) around the world have one or more Tier 2 suppliers in the impacted region, which feed the first tier. When only one plant is qualified to make a certain part of an item, even if the other plants are in full operation, it is going to interrupt the whole production line.
And this goes beyond China—many companies with plants elsewhere are shutting down their plants because a part from China they need is yet to arrive. Hyundai and Kia suspended auto production lines in South Korea as a result of a parts shortage from China. One of Nissan's plants in Japan is said to have "production adjustments" because of a shortage of Chinese parts. Fiat-Chrysler announced it will suspend production at its Serbia plant due to disruptions in supply chains caused by coronavirus—a sign of how the economic contagion has already affected Europe.
Many manufacturing companies are deeply entrenched in Chinese manufacturing. According to technology reporter Amrita Khalid in a Quartz article,
"From iPhones to LCD televisions, much of the world's consumer technology is either made in China, or relies on parts made there. The nation is the world's largest manufacturer of mobile phones, computers, and televisions. It exports billions of dollars of goods every year."
The reality is that this impacts our lives as businesses and as consumers, as untold parts of the supply chain likely pass through or originate in one of the affected factories in China, in which case delays and shortages are almost inevitable. It is yet to be known how soon the production will restart at a full capacity, and until then, the global supply chain of goods originating or passing through China may be at risk.
Offshoring Troubles Exacerbated
Since 2010, a year in which the U.S. domestic manufacturing employment rates reached the all-time lows due to the dramatically high rates of offshoring, things have changed substantially, which means that offshoring simply does not guarantee higher profits anymore. What's changed:
Manufacturing salaries have risen in China and other historically low-wage countries
Production is often proven to have lower quality
Shipping costs increased, along with duties and taxes
Growing environmental and social concerns, damaging the reputation of manufacturers choosing to outsource the bulk of their production to China
Rise of protectionist policies and the high rates of the tariffs levied on imports from China last year have served as a breaking point
For many U.S. companies, the coronavirus has exacerbated the already present risks of manufacturing in China. Yes, it is still possible to find acceptably competent workers at the lowest possible rates by offshoring. However, there are many other considerations to make when choosing to produce some products overseas:
Costs of carrying the inventory
Intellectual property theft risk
Volatility of supply chains
Inability to meet fluctuating demand and risk of losing customers
And with the recent virus outbreak, factor suspension, production restriction, disrupted shipping and logistics, and price surges can all be added to the above list.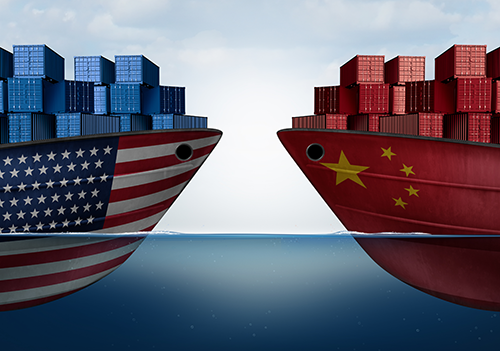 The biggest risk is posed on the companies that do not have alternate sources or supply chain strategies beyond China; or the sources they rely on depend on Chinese goods to some extent. Many companies have already left China for other Asian manufacturing countries; however, there is no guarantee that the virus won't cause complete shutdowns in those locations.
Reshoring as a Cure for the Manufacturing Industry
The coronavirus has exposed a critical vulnerability of the U.S. manufacturing sector and should alarm supply chain professionals to look for alternative sources. The big question is, is reshoring the cure?
Reshoring, the term given to the moving of manufacturing operations back to the originating country, is becoming more and more appealing to the U.S. companies—and it's hard not to see why:
Better supply chain management
Better quality control
Operation and shipping costs reductions
Shorter lead times for NPD and NPI
Increased speed to market
Stronger IP & patent protection
Skilled and innovative workforce
As put by Hobson & Motzer, a U.S. based medical device manufacturer, the math works. The newly emerging price equilibrium based on true total costs of offshoring, and evolving consumerism that values local manufacturing and its higher quality, especially in the case of industrial manufacturing—favor moving production back to the United States.
In fact, a recent survey by Bank of America found that firms in over 80% of 12 global sectors have begun reshoring their supply chains. The tipping point has been reached, and it's just a matter of time when most of the U.S. manufacturing production will become local. What does this all mean for manufacturers? You probably have already begun to re-evaluate your contingency and redundancy plans. And are likely digging deeper to find local, made in the U.S.A. parts and components—if not already producing them yourself by switching to a vertically integrated manufacturing model.
Clear Communication
Either way, communicating with your customers is your strongest ally during such challenging situations. Transparency—the good and bad—are what will reinforce your brand as trustworthy and keep your customers loyal. The circumstances may be beyond your control, but how you approach, mitigate, and respond to them is well within your control. We know that regulations make bureaucratic approvals on switching out parts and components in a supply chain very difficult with some industries—medical and automotive being two of them. You may be stuck with the current coronavirus consequences, but planning a business model change or a supply chain reshoring are definitely solid strategies moving forward.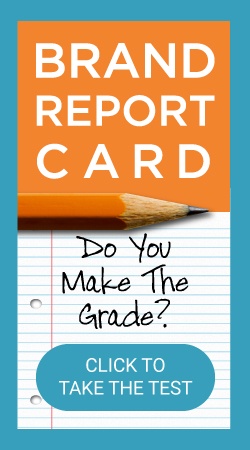 We help companies communicate with customers in clear and meaningful ways, and also help companies rebrand when they are shifting their business models. We work with many industrial manufacturers and have years of experience helping them navigate through our brand development process for brand "maintenance" and refreshing, along with full rebranding programs. We wish you well through the current uncertainties. If you need us, we're here and happy to help.
If you're curious about where your brand stands, the first step in all of this is having a clear awareness of what your brand is, what it (you) stands for, and how your prospects and customers perceive it. What differentiates you from your competitors? What brand promise(s) do your customers depend on you to fulfill? Do you know? Take a look at our Brand Report Card and see how you are doing.