Strengthen Your Brand and Inbound Marketing Strategies
Navigating industrial sales and marketing is very different from other sectors where consumers are often swayed by clever ad campaigns that appeal to their emotions. Statistics support the reality that today's astute industrial buyers have done their research and are knowledgeable about the solution you are offering, long before you identify them as a prospect.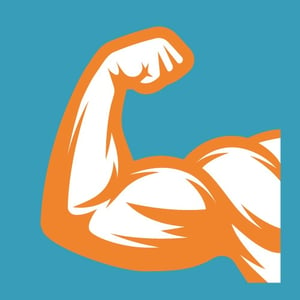 Staying ahead of the competition, through innovation, technology, and diversification, also requires communicating the right brand message, directly to the buyer. Your sales team may not even be aware of potential buyers, as prospects have already read peer reviews, conducted online research (including visiting your website), and may be well down the sales pipeline by the time they're on your radar.
Engage Prospects
Engaging prospects with accessible, relevant content—prior to being in contact with your sales team—is invaluable and gives you a big advantage over competitors that may not be as marketing savvy. A strong brand, coupled with a vigorous inbound marketing strategy, empowers buyers to connect with you—as willing and eager prospects. Part of the purpose of inbound marketing is to allow prospects to self-identify with your brand as they do their initial research when considering solutions. Keep in mind, this can result in you having a smaller sales window, so you have less of their time once they get to you.
Consider these 4 steps to maximize your sales and marketing efforts:
Refresh Your Brand
The corporate brand of multi-generational manufacturing companies is often one based upon the original vision and reputation of the founder. Over the years, attempts may have been made to update the brand—perhaps consisting of a new logo, tagline, website.
A company's brand is much more than a collection of visual elements and a mere web "presence." A brand is an active, interactive experience that drives business across all market segments. When team members organization-wide are aligned around a compelling, unified brand voice, they create an authentic experience that resonates with customers.
According to Entrepreneur, a brand plan may be more important than a business plan: "… for today's internet and social media driven world, a business misses the mark without a sophisticated "brand plan" that specifically conveys what it represents, the value it brings to its customers and strategies about how to keep a conversation going, otherwise known as engagement, with thousands of strangers online."
Revamp Your Website
The first stop for many prospective buyers is your website; 84.3% of buyers[i] visit a potential supplier's website. Once there, you only have a few seconds to grab—and hold—their attention. A quick scan tells a buyer if you offer the solution they are looking for and whether your company appears to be qualified.
At a minimum, your website should include:
CTA buttons

Calls to action leading to a landing page with a form for downloading eBooks, case studies, and white papers that are important to your audience

Engaging video content

Videos that help your audience use or specify your products and services

Blogs

Content that offers solutions to problems that your audience faces every day
Your website is also one the best tools for sales and marketing to obtain real-time feedback, measure ROI, and keep the sales pipeline flowing.
Invest in Inbound Marketing

Industrial marketers have long relied upon reputation, word-of-mouth, and good old-fashioned sales calls to keep the pipeline full. In today's digital environment, where 94% of buyers do online research[ii], it is imperative to have a robust inbound marketing strategy.
A buyer may not know about your company, and it's your job to make sure they do. An effective inbound marketing program includes:
Email. Reaching out to prospects regularly via email ensures your company comes to mind when the times comes to make a purchase. Just as automation plays a key role in manufacturing operations, automated email enhances efficiency and ROI.
Targeted Campaigns. Appeal to the prospective buyer with information tailored to their specific challenge. Illustrate how you can help solve their problem with customized content in the form of case studies, white papers, etc., on dedicated landing pages.
Relevant, Interactive Content. Prospective buyers will appreciate receiving real, timely information that addresses their concerns. Topics should target all of the people involved in the decision making, from engineers to purchasing managers to supervisors. Be sure to have content that addresses all of the buying stages: awareness, consideration, decision. You'll want to have some general informational pieces, along with more specific, deeper discussion articles, case studies, infographics, videos, white papers, and eBooks.
Social Media. It's important to keep information fresh on social media sites—especially LinkedIn—where engineers, purchasing agents, and business executives check out your company for additional information and reviews.
Conversational Marketing. Chats and chat bots answer immediate concerns of your customers and prospects, whether it's a question about your product or a question about an order, delivery, or other customer service issue. The beauty of chat bots is that they can cover for you when you are busy or off-hours and visitors to your website still get the attention and answers they are looking for.
Invest in Sales and Marketing Alignment
Contact Relationship Management (CRM)

Train your sales team and reps on using a CRM to keep track of and nurture prospects to a close.
Keep track of potential sales—from initial contact to meeting, quotes, wins, and losses.

Sales and Marketing Agreement

Create an agreement between marketing and sales with incentives that help motivate sales to act on leads generated by marketing.
Getting in Shape and Staying Strong!
So … where to start? A news blog is a good place to start—get the word out about what your company is up to; keep it timely, relevant, and helpful for the kinds of issues that impact prospects and customers.
Managing content plans is one of the many pieces of our marketing strategy that we implement with clients as part of an overall inbound marketing approach. An inbound marketing agency can help manage your content that will attract qualified leads and help increase sales for the manufacturing company.
If you are curious to learn how ready you might be for an inbound marketing program, take this quick, DIY Inbound Marketing Assessment. See how in shape your B2B industrial marketing strategies are. You may find out you're stronger than you think!
[i] https://www.accenture.com/us-en/interactive-index?sfvrsn=0
[ii] https://www.accenture.com/us-en/interactive-index?sfvrsn=0