Powerful Brands Gain Loyalty through Passion and Performance
Everyone knows that loyal customers are the backbone of any successful B2B company. B2B brand loyalty is important—but how passionate are your customers? When you think of people who are passionate about a product, consumables typically come to mind. Picture the hordes of people who wait anxiously and are willing to stand endlessly in long lines for products with an apple on them, or those who won't (or can't!) start their day without their favorite branded coffee.
What about B2B Brands?
In the digital age, with limitless opportunities for engaging customers, it is not only possible, but imperative to create brand passion among your B2B customers. Turns out, people recognize powerful brands and B2B brand loyalty is not a nebulous or unattainable goal. It is, in fact, a factor in helping you reach your business goals. Can Companies Find Love in B2B Markets states:
"Passionate customers who love doing business with you: that's an aspiration that only matters to consumer-market companies, right? After all, clear-eyed buyers at manufacturing and industrial customers don't put much stock in loyalty. They base their decisions on a cold assessment of product features and price. Think again. It turns out that even in business-to-business markets, customer loyalty can accelerate growth and create a competitive advantage."
Reinforcing the brand loyalty of your customers and creating real brand passion has its rewards. Bain's study of loyalty metrics for B2B companies found that:
Customers who are "promoters" of a company have an average lifetime value between three and 12 times that of "detractors," depending on the industry and customer segment.
Promoters stay longer with the company, buy more products, usually cost less to serve, and are more likely to refer the supplier to colleagues.
Greater loyalty correlates closely with higher market share, a higher share of the customer's spending, and higher profitability.
As a result, B2B loyalty leaders tend to grow four to eight percentage points above their market's annual growth.
Passionate Customers Come from—and Go to—Passionate Companies
Passionate customers only come about from companies that are passionate about what they do and that truly care about and connect to their customers. John Moore, co-author of The Passion Conversation says, "It comes down to building a company culture that is focused on showing love to its customers. Building and living a company's culture doesn't happen with the flip of a switch. It takes time, patience, care, and over-the-top respect for customers."
Storytelling is a great way to engage customers and make them feel connected. Moore recommends that employees learn the founder's story of the company they work for, as inevitably "there is a story to be found that that shows how the company founder set out to make meaning in the lives of customers rather than to start a business that just makes money."
Not as Easy as it Used to Be
It isn't easy to build a loyal following. In a Bain survey of 290 executives in B2B industries throughout 11 countries, two-thirds of respondents said customers are less loyal than they used to be. They found the challenge of building loyal customers was compounded by the structure of B2B industries due to:
Complicated channel structures
Concentrated buyer communities
Large accounts with many people influencing the relationship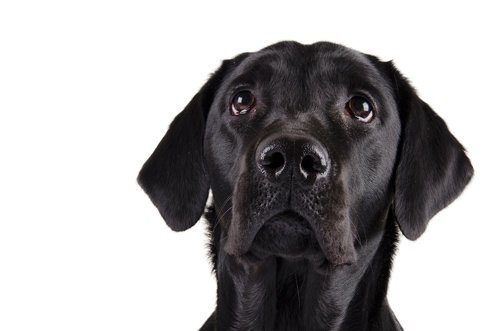 Common B2B Practices to Connect with Customers
But B2B companies that have touched that inner chord with customers share common practices. They conduct research with customers, distributors, and end-users to gain insights into what is making them happy or unhappy with products, service, pricing, or other issues. They reach out to customers—via interactive communications such as inbound marketing—to share success stories, obtain feedback, introduce exciting new products, and spark conversations that engage and inspire loyalty.
When B2B companies invest in their brands, they connect with their customers more powerfully and passionately, yielding greater brand loyalty and revenues. Creating a successful, sustainable brand that ignites true passion is a worthy investment that, as Getting to the Soul of Your Brand states, goes "beyond implementing a branding campaign—the winning brands are the ones that have soul."
What's in a Brand?
Engages your target audience
Differentiates your company from the competition
Creates loyal customers and employees who champion your brand
Is simple, soulful, and inspiring
If yours isn't, and you want to rev up your brand, we invite you to watch our on-demand "Make Your Brand Stand Out from All Others" webcast.