Growing Focus on Personalization and Purpose
In the coming year, quality content is the overarching theme for B2B marketing success. That's no surprise. Across all industries, companies that consistently offer content that demonstrates they understand the needs of their customers will reap the benefits of productive, long-lasting relationships. This means inbound marketing, which tailors high-value content toward target audiences, will be an essential approach in 2023.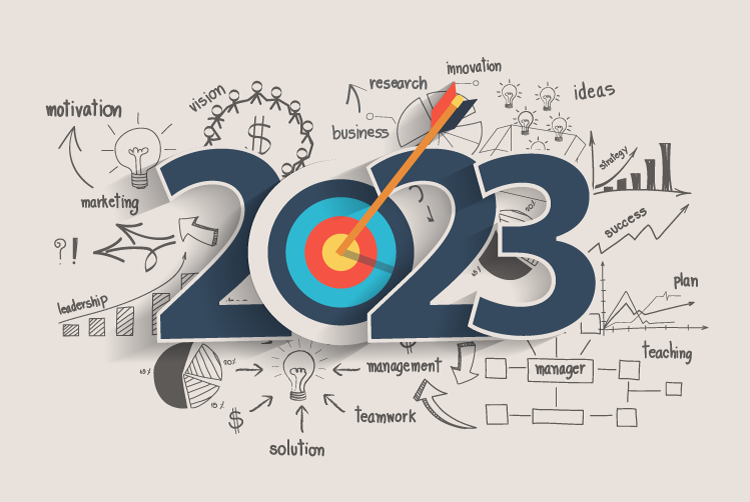 Technologies such as data-driven marketing will continue to drive lead generation and improve conversion rates by using customer information to predict their needs and behaviors. But as we head into 2023, there will be an increased focus on using this data for personalized marketing.
At the same time, there is a growing recognition that data cannot replace human connections. B2B marketing in the coming year will feature stories that reveal a company's empathy and authenticity. To build connections with current and prospective customers, businesses will need to showcase their human side. Let's take a closer look at four of the hottest B2B marketing trends for 2023.
Personalized customer experience
The basics of a great customer experience include a strong brand image, up-to-date technology, clean website design, and an easy mobile experience. But today's sophisticated customers need more than the basics to earn their loyalty and advocacy.
Customers are doing their own research, and your content needs to demonstrate you have a clear understanding of their motivations and the challenges they face. But to achieve a superior customer experience, personalized messaging is the key. Account-based marketing (ABM) is one way for B2B companies to target decision-makers with the information they need to solve specific problems. This approach boosts conversion rates and helps establish long-lasting relationships with your customers.
In addition to a personalized experience, current and prospective customers will also expect companies to listen and respond to their questions—quickly. Consider using chat boxes or other customer service automation, but most of all, make sure your marketing and sales teams are aligned to deliver a seamless message and experience across all channels.
Purpose-driven marketing
Customers want to buy quality products and services from a brand they can trust. Specifically, they want to trust a company's purpose, and purpose-driven marketing is one of the biggest B2B trends for 2023.
In the coming year, marketing campaigns should highlight a company's commitment to diversity, equity, and inclusion (DEI), and show how they serve the greater community. More and more, customers will be looking for companies to demonstrate their authenticity and empathy, share how their employees are treated, and express their commitment to improvement.
Customers are highly aware of their purchasing power when choosing the products they buy and the brands they support. More and more, they are embracing responsible consumerism, and they expect companies to demonstrate corporate social responsibility practices.
Next-level SEO
Search engine optimization (SEO) is undergoing a major shift. As companies vie for the position at the top of Google's search engine results page (SERP), and as Google's algorithms have changed, the demand for specific SEO strategies is growing.
A huge trend for 2023 is for companies to appear in "featured snippets," which appear at the top of the results of an organic Google search. Featured snippets are small excerpts of content pulled directly from the indexing of a company's website. They are intended to be a short, quick answer to a query. They continue to grow in popularity, and currently more than 60 percent of Google search results are featured snippets.
Voice search optimization is another evolving SEO tool. Its intent is to optimize your website to answer questions when users conduct a verbal search. B2B marketers are helping companies streamline website information to appear in voice searches by developing Q&A formats that are more conversational to provide accurate, high-quality responses to voice search queries.
Influencer Marketing
Influencer marketing is a popular trend for B2C companies and is now evolving to include B2B companies as well. For B2B marketing, this does not mean celebrity endorsers, but rather micro-influencers, which are social media promoters within niche industries.
As prospective customers continue to focus on a brand's reputation and company values, they are looking for information from someone they can trust to give them knowledgeable, unbiased advice. For B2B, that means industry experts, subject matter experts, and established customers. Micro-influencers can generate remarkable engagement rates on social media without having millions of followers.
Grant Marketing can help you decide which of the coming trends are right for your business. Refresh your 2023 digital marketing and begin the new year strong! Contact us now or call at (413) 259-0319 to get started.