Local Inbound Marketing Software Company Gets Big Props for Positive Work Culture
Big congratulations to HubSpot of Cambridge for Boston Globe's top selection for Top Place to Work in a large company.
As an inbound marketing agency based in Boston, I was excited to be part of a panel discussion at HubSpot's headquarters last week. It's easy to see why it's a fantastic place to work. It's an open-space environment with an abundance of HubSpotters actively speaking into headsets, probably walking a client/partner through one of the many HubSpot software applications. Half the fun of my visit was following two of Grant Marketing's account advisors, Evan Dean and Buck Flather, trying to find a quiet spot to have a meeting. Everywhere we went, folks were busy, but took time to say hello. You can see by the photo in this post, we found a quiet space among the faux forest inside HubSpot.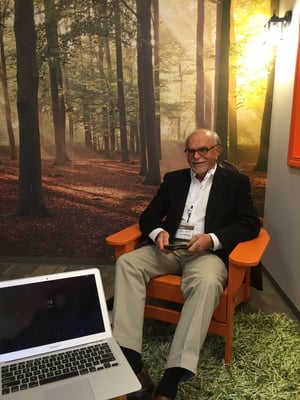 No wonder the company puts out an amazing piece of marketing software. These dedicated and engaged staffers are constantly churning out new applications for the software, which keeps those of us who use it for ourselves, and for the benefit our clients, up to date with the latest technology. One of the new applications allows a company to track the ROI of its marketing by tracking visitors to its website, converting the visit to a qualified lead, and following that lead through to closing the sale. By entering the sale amount, one of the reports will show how much was sold in a given period, what marketing tactic triggered the lead, and who closed the sale.
To learn how other companies and organizations are benefitting from inbound marketing, download this complete report.