Do You Understand Your Company's Brand Essence?
Striving for balance in life leads to feeling centered: strong, even-keeled, and in control of your destiny. Achieving this in your personal life can be accomplished in a variety of ways—people do yoga, meditate, run, hike, travel—whatever serves as an enjoyable counterbalance to the demands of everyday life.
But how do you "center" your business or organization? To be centered, you need a strong focus, a rallying point, a brand essence around which your team can set clear expectations and goals.
Brand strategists know that at the core of any company is its brand. A company's brand is the heart and soul of the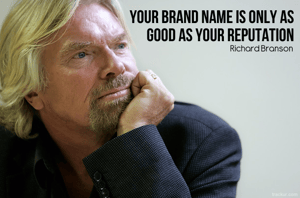 organization, the foundation upon which all else flows. From the moment you open for business, you are putting forth a brand. Whether you do this strategically and thoughtfully—or haphazardly—shapes the company's ability to attract and retain customers, respond to market demands and weather any potential negative storms. According to a 2012 Weber Shandwick report, "Corporate reputation and brand reputation are now nearly indivisible." In their survey of senior executives, they found that 96% of CEOs believe that a strong corporate brand is just as important as strong product brands. They also discovered what they term "The Six New Realities of Corporate Reputation":
Corporate brand is as important as the product brand(s).
Corporate reputation provides product quality assurance.
Any disconnect between corporate and product reputation triggers sharp consumer reaction.
Products drive discussion, with reputation close behind.
Consumers shape reputation instantly.
Corporate reputation contributes to company market value.
Brand reputation extends to how a company treats its employees. "The way an employer treats its employees reveals the character of the company. If a company treats its employee badly, why trust it to treat its customers well?" says Bradley Honan, CEO, KRC Research.
Creating a strong brand that employees can fully embrace and rally around is essential to a successful and sustainable business. Kevin Keller, author of Strategic Brand Management, coined the term "brand mantra" and talks about how this relates to employees: "Ideally, the brand mantra would also stake out ground that is personally meaningful and relevant to as many employees as possible."
Finding Your True North
Your brand is the heart of your business, and all of the components that go into expressing that brand define how customers perceive your company and its products and services. Examining and tapping into the strengths of your organization—asking senior leadership those key questions around vision, plans for growth, and why your company will succeed—defines "who" your company is.
Once you have defined your brand, aligning the visual, verbal and written expression of your brand with the things your customers care about most is essential. In a study among B2B suppliers, "B2B Brands are Worth $100 Billion," research found that companies were focusing marketing messages on corporate social responsibility, sustainability, and global reach, while the issues their customers cared most about were honesty, responsibility across the supply chain, and level of specialized expertise.
A McKinsey study also found a disconnect between the core messages companies communicate about their brands and the characteristics their customers value most. One of their recommendations is to have an open dialogue with sales staff to identify what customers want, need, and value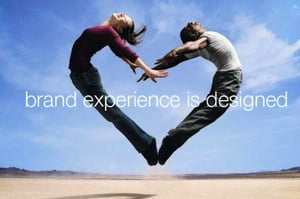 Aligning customer values with corporate values is important, as is communicating a consistent brand experience. Fostering a brand-centric organization and incorporating feedback from team members outside of marketing help to ensure the brand is authentic and well-articulated. By strategically developing your company brand, and continually evolving it to meet the expectations of customers, your company will find its true north.
Our Boston-based B2B brand strategy company, Grant Marketing, specializes in helping companies find their brand compass. We help companies define and strengthen their brands to increase customer loyalty, accelerate sales and improve the bottom line. See how your brand stacks up with our Brand Report Card.