Maximizing the Efficiency of Sales, Marketing, and Customer Service Teams
Since 2016, HubSpot, a leading CRM platform, and Aircall, an adaptable cloud-based phone solution, have partnered to help small- and medium-sized businesses grow by providing them with leading-edge technology to enable better customer experiences.
Recently, HubSpot strengthened its strategic relationship with Aircall, allowing HubSpot's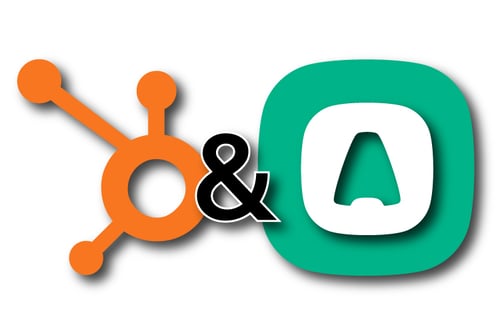 customers to integrate its CRM and Aircall's voice communication platform. As the most installed phone app on the HubSpot platform, Aircall was designed to make phone support transparent, collaborative, and easy to manage.
HubSpot and Aircall's integration underscores their shared mission to maximize the efforts of their customers' sales, marketing, and customer service teams. So how can this integration benefit small manufacturers? Let's take a look.
What is the HubSpot and Aircall integration?
The HubSpot and Aircall integration allows sales reps, marketing teams, and customer service representatives to increase productivity, streamline call workflows, and track customers along the entire customer journey.
Aircall's phone system instantly integrates with HubSpot to create an all-in-one platform. Call data is viewable while calls are in progress, call information can be automatically synched into HubSpot, and audio recordings are automatically linked to HubSpot contact records. Because contact data can be captured and leveraged more effectively, inbound and outbound sales and marketing efforts are maximized.
What are the some of the benefits of the integration?
With Aircall's technology, all phone conversations—as well as missed calls, voicemails, and texts—are automatically logged and tracked using key call data, such as phone number, call duration, link to call recordings, comments, and status. Again, all this data is instantly synched to HubSpot.
Before sales and service reps answer incoming calls, Aircall automatically provides the core information they need. Customer history is immediately available via HubSpot, offering complete context of the call, which enables better conversations and improves the overall customer experience.
In addition, the iPhone and Android mobile app provides the ability for HubSpot data to be updated while working remotely. Call quality can be maintained, and data can be preserved even if team members are out of the office.
How can the integration improve productivity?
The HubSpot and Aircall integration provides several features designed to improve the efficiency of sales and customer service teams. Here is a sample:
Tag syncing:

Aircall tags allow HubSpot records and Aircall workflow to be fully integrated and enable calls to be easily sorted.

Automatic ticket creation:

Choose a pipeline and specific status for new tickets, and then log call details.

Custom properties:

Automated HubSpot workflows can be built with information entered into new custom contact properties.

Click-

to-call: This feature provides incoming call alerts onscreen to allow instant conversations without switching tabs.

Insight cards:

Every inbound call on the Aircall phone displays data pulled automatically from the HubSpot CRM allowing customer calls to be personalized.

Omni-

channel capability: Monitor call status in HubSpot, make instant adjustments, and reduce distractions for team members.
Interactive voice response: Route customers to the correct team automatically by creating a smart directory.
In today's competitive marketplace, small manufacturers need to leverage the best tools available to delight their customers and grow their business. The combined power of HubSpot and Aircall's integration offers a valuable resource for companies looking to increase productivity, improve efficiency, and provide an outstanding customer experience.
To learn more about the integration of HubSpot and Aircall, click here to view a summary document, or contact Grant Marketing at (413) 259-0319 today.