New Business Development for Massachusetts Manufacturers Helps Everyone
Associated Industries of Massachusetts (AIM), recently released their "Blueprint for the Next Century" plan. The discussion focuses on 4 top challenges for manufacturing in MA:
Workforce development
Uniformly strong business climate
Efficient regulation
Health insurance & energy costs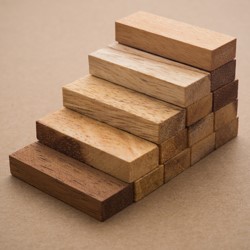 Each topic is explored in detail, providing solid insights. As well, some of the challenges of workforce development were recently featured in the Boston Globe. The article discussed how the aging (aka retiring Baby Boomers) workforce might impact manufacturing. Efficient regulation control is always a political football—balancing public safety against restricting the ability of companies to grow. The plan also calls for moderating the "substantial financial burden that health care and energy place on business growth."
While workforce concerns, regulations, and increasing commodity costs are difficult for individual manufacturing companies to control, business development is well within your control and can be achieved through strategic planning and smart sales and industrial marketing practices.
Looking forward (as in, right now), the blueprint talks about the need to "… re-establish the once close connection between innovative sectors of the economy and the commonwealth's base of advanced manufacturers." It promotes creating a stable and predictable business climate—one that supports entrepreneurialship as well—and enables everyone to prosper and grow. One quote from a Massachusetts employer sums up the current dilemma well: "Instead of focusing on growing my business, I am spending a huge amount of time figuring out how to survive increased costs and regulations while operating in Massachusetts."
But how do you bring these two daunting approaches—the way it ought to be and the way it is—together and remain viable … and achieve growth? When we view this through an industrial marketing lens, which is what we do at Grant Marketing, it's clear to us that having a concrete marketing strategy for industrial manufacturers is a powerful tool to alleviate the burden these challenges present by helping nurture new business development. We know this to be the case, because we help businesses do just this.
Today's marketing is not the Don Draper Mad Men method of old—it has all shifted online, even for industrial marketing. And if you are not up to date on what's happening in today's sales and marketing world, then jump on board now because the train has already left the station and you still have time to catch up.
Whether you call it internet marketing, content marketing, or inbound marketing, the facts are that up to 90% of the searches for the products and services you sell are being done online. (This applies to the B2B sector.) This means you need to be a part of your prospects' discovery journeys before they reach out and contact you. Your website needs to (and can) do that round-the-clock work for you. If not, your company will not even be considered if you don't give your prospects and customers information to solve the problems they face at their companies when they are looking for it—whether it be a quick search in an airport during a layover or at 5 a.m. before they start their busy work days. Make it convenient for them to find you, and they will.
Top 5 Industrial Marketing Actions You Need to Take Now:
A mobile-friendly and updated website with easy navigation and informative content/copy; SEO relevance of all content/copy remains a priority
Continuous update of helpful, contemporary information/articles in the form of blogs, case studies, infographics, white papers, and videos
Capturing leads with forms, call-to-actions (CTAs), and landing pages that help drive leads from information seekers to qualified leads who want to do business with you
Nurturing leads with scheduled monthly email campaigns
Capturing all visitor and lead data in order to make intelligent marketing decisions in real time
If you want to learn more about how these inbound marketing strategies for industrial manufacturing can generate more business and how you can incorporate these practices in your company, Grant Marketing can walk you through what you need to know. In fact, we facilitate workshops that speak to these strategies. The subjects we cover in our workshops address a number of practices along the inbound/content marketing spectrum.
Grant Marketing Workshop Topics:
Creating a content marketing culture
Building a content library
Industrial manufacturing: building sales in the internet era
Why you need content marketing and how sales depend on it
Methods and technologies exist to help you reach your business development goals. Contact us for an inbound marketing assessment. Learn how to apply inbound marketing strategies to your business to make your goals a reality.