Effective and Professional B2B Marketing Services
Today's industrial companies must be on top of their marketing game to differentiate themselves from their competitors and attract the attention of B2B customers. But most small manufacturers don't have the resources to deploy a full-time marketing team. The answer? Outsourcing your company's marketing activities to an industrial marketing agency. Here are the top four reasons this approach can be beneficial for industrial manufacturers.
An industrial marketing agency has a team of skilled professionals with in-depth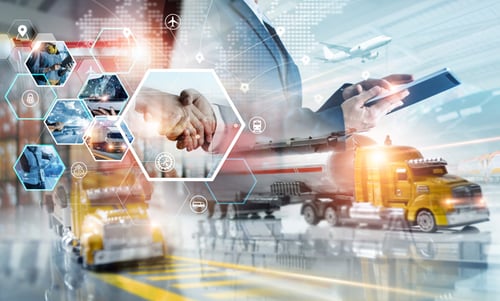 knowledge and experience in B2B marketing. They will analyze your strategy and implement an effective marketing plan that aligns with your products, services, and business goals. Having a dedicated, outsourced B2B marketing team not only saves you the cost of hiring and training your own marketing personnel, but also allows you to focus on the day-to-day running of your business. Most importantly, an industrial marketing agency can help you build your company's brand, which has a direct impact on customer buying decisions, differentiation, and the bottom line.
Positive business results
Industrial companies must have a strong online presence to compete in the current B2B market. Your website is the first place that potential customers will go to learn more about your products and services. An industrial marketing agency will help you identify your target audiences and develop buyer personas with specific marketing tactics for each segment.
They will design a robust content marketing strategy that helps you provide relevant and reliable content in a variety of formats to educate prospective customers. By establishing your company's expertise in your industry, you can drive increased traffic to your site, generating more high-quality leads and potential conversions.
Insight into the industrial buyer
An industrial marketing agency understands the unique challenges of industrial marketing compared to consumer marketing, including the longer sales cycles and the practice of teams making the buying decisions. They also know industrial buyers do extensive online research and are looking for detailed specifications about the products and services they want. A B2B marketing agency will help you equip potential buyers with specific information about your products and services that can be presented to purchasing decision makers. In addition, an industrial marketing agency will go beyond the marketing of your products to highlight all the ways you deliver value to your industrial customers.
Digital marketing proficiency
The power of digital marketing cannot be understated, especially for B2B companies. An industrial marketing agency will leverage the valuable content on your website to promote your products and services via social media. They understand that posting blogs and news items on channels such as LinkedIn, Instagram, Twitter, etc. encourages engagement with current and prospective customers and drives more traffic to your website. A B2B marketing agency will develop a digital marketing plan that ensures your website's content is search engine optimized (SEO), and also provides for regularly published new content to maintain a good activity level on your site. This contributes to a better search engine results page (SERP) ranking and increases online visibility. An industrial marketing agency's digital marketing strategy may also include pay-per-click (PPC) advertising and paid search advertising, which are additional tactics to drive better leads and increased sales.
Rely on an industrial marketing agency to navigate the world of B2B marketing on your behalf. Partner with them to:
Create an effective strategy to build a strong brand reputation

Answer questions and help solve customer and prospect pain points through valuable content

Increase the number of quality sales leads

Grow your business
Grant Marketing is ready to help you develop a successful industrial marketing strategy. We take the time to understand your company and industry. Give us a call at (413) 259-0319 today or contact us to set up a time to talk!