Last Updated on 6/23/2020
Does Your Manufacturing Company Know Its Brand Value?
Why Your Brand Is More Than Just a Logo
Corporate branding is a valuable investment that pays off for B2B and B2C companies alike. Forbes' 2019 report on the world's most valuable brands found Apple at the top of the chart with $205.5 billion, a significant increase from their brand value of $124.2 billion in 2014. What is the value of your company's brand? Does your company have a brand strategy?
Okay, so you're not Apple, Google, or Microsoft, the top three brands in this survey. However, every company has a brand and every brand has value. If you have a product or service to sell, then your customers and prospects will define you as to whether or not you will add value to their lives, either at work or at home.
Apple's brand value is defined not by its logo, or even its product, but a combination of solid business practices that include design, service, and culture, resulting in people lined up around the block when a new product is introduced. This is brand value.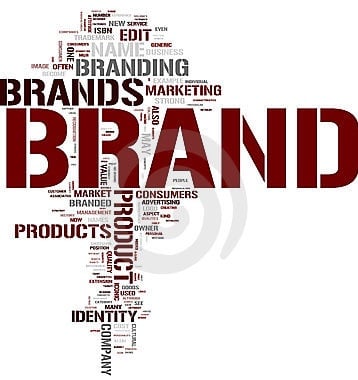 Don't Leave Brand Strategy to Chance
Top brand marketers do not leave their brands to chance, but develop a brand strategy to ensure that their company brand evolves and thrives over time. Brand development and brand strategy is in their DNA. Do your customers understand your brand distinction? How about your employees?
Establishing a unique, memorable brand—based upon your company's key differentiators—is not an exercise in instant gratification. It means taking the time to discover "who" your company is, to assess your strengths and weaknesses, and listen to customers and employees who can provide valuable feedback.
Defining Your Brand and Building Brand Equity
Brand development for manufacturers can be challenging. A product brand is often easier to define than a corporate brand. You'd be hard pressed to find someone who isn't familiar with an iPhone. But the corporate Apple brand— aspirational, inspiring, and innovative—is less tangible. It is not one product, store, logo or concept, but is the sum of many different elements as described above. A well-conceived brand is based upon a comprehensive brand development approach that encompass a company's value proposition, corporate personality and culture, core competencies, mission/vision, nature of customer relationships, and expression of the brand.
Manufacturers may rely upon their reputation for quality products or fast delivery as representing their "brand." But building brand equity and value takes time and effort over the long-haul—an investment that will pay off with a loyal customer base, greater product appreciation, fully engaged employees, and increased revenues.
David Akers, in his brand equity model, defines brand equity as "the set of brand assets and liabilities linked to the brand, its name and symbols that add value to or subtract value from a product or service. These assets include brand loyalty, name awareness, perceived quality and associations."
Perception and Promotion
How do your customers perceive the value of your company's services and products? Do they promote your brand to friends and associates? Do your employees understand and support your brand values? Your brand is the essence of your company. It can be positive or negative, but first it must be understood and recognized by management and rank-and-file staff. Only then can you begin to add value to your brand.
Evaluate your company's brand by taking this quick brand report card evaluation.
If you need further help request a brand assessment, and we will schedule a free online consultation.