Forbes 2014 report on the world's most valuable brands found Apple at the top of the chart with $124.2 B in brand value. What is the value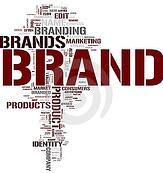 of your company's brand? Does your company have a brand strategy?
Okay, so you're not Apple, Microsoft, or Google, the top 3 brands in this survey. However, every company has a brand and every brand has value. If you have a product or service to sell, then your customers and prospects will define you as to whether or not you will add value to their lives, either at work or at home. Apple's brand value is defined not by its logo, or even its product, but a combination of good business practices that include design, service, and culture, resulting in people lined uparound the block when a new product is introduced. This is brand value.
Top brand marketers do not leave their brands to chance, but develop a brand strategy to ensure that their company brand thrives. Brand development and brand strategy is in their DNA. Do your customers understand your brand distinction? How about your employees?
David Akers, in his brand equity model defines brand equity as "the set of brand assets and liabilities linked to the brand, it's name and symbols that add value to or subtract value form a product or service. These assets include brand loyalty, name awareness, perceived quality and associations."
How do your customers perceive the value of your company's services and products, and do they promote your brand to friends and associates? Do your employees understand and support your brand values? Your brand is the essence of your company. It can be positive or negative, but first it must be understood and recognized by management and rank and file staff. Only then can you begin to add value to your brand.
Evaluate your company's brand by taking this quick brand report card evaluation:
If you need further help request a brand assessment, and we will schedule a free online consultation.