Learn About the Key Components of a Successful Inbound Marketing Methodology
Inbound marketing has proven to be one of the best strategies for achieving measurable ROI. In 2018, 79% of marketers cited inbound marketing[i] as their organization's primary approach to marketing.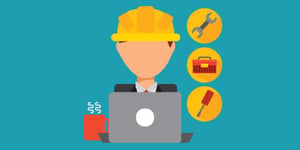 An inbound marketing methodology enables companies to actively engage prospects and add value to their customer journey. With nearly one-third of buyers stating the length of their B2B purchasing cycle has increased significantly, and up to six people involved in the buying decision[ii], it is more important than ever to create an ongoing dialogue with buyers.
A full 45% of buyers say they spend more time researching purchases.[iii] Inbound marketing—encompassing branding, social selling, content marketing, SEO, and marketing automation—provides buyers with valuable content to aid in their decision making and actively engages them throughout the buying process.
Having the Right Tools vs. Using Them Successfully
While most companies today invest in an inbound marketing platform, there is a big difference between simply having a program in place and actively using it to generate traffic and leads. The concept of "pulling" customers in rather than "pushing" solutions upon them, requires a dedicated, focused inbound strategy.
Done right, inbound marketing for manufacturing companies is a cost-effective way to generate traffic and converts leads to keep the sales pipeline full.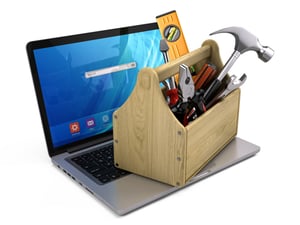 Sending out the occasional email or posting a blog every other month is not going to achieve much in the way of ROI. A successful inbound marketing strategy provides insightful, personalized content—delivered across multiple channels—at regular intervals along the customer journey.
Key components of a successful inbound marketing methodology include:
Marketing automation. 80% of buyers expect companies to respond and interact with them in real time.

[iv]

A fully automated system personalizes the customer experience, providing real-time responses with highly tailored messaging and feedback.
Targeted, personalized content. Understanding a customer's challenge, and illustrating that you can help them solve it, is an absolute necessity in building a relationship over the course of the buying journey. With longer buying cycles and multiple decision makers involved, establishing credibility is a must.
Infrastructure. The good news is your inbound marketing program is generating a ton of leads. Keep this from becoming a negative by having a solid sales and marketing infrastructure in place before you embark on a robust inbound marketing program. As a prospect moves closer to making a purchase in their buyer's journey, your sales team should be ready and able to respond personally to their questions and provide quotes in a timely manner.
Inbound marketing—when done well—provides an exceptional and trackable return on investment for B2B companies. Platforms such as HubSpot are an excellent way to increase traffic and leads, and to convert leads to customers—a full 93% of companies use inbound marketing to increase lead generation.[v]
As a HubSpot Agency Partner, Grant Marketing has successfully grown clients' businesses through powerful inbound marketing strategies. We deliver a robust inbound program—brand development, content creation, search engine optimization, lead nurturing, and email marketing tactics—with proven results.
We can help you engage your target audience to:
Increase website traffic
Convert visitors into leads
Nurture leads into sales
Contact us now to get the conversation started.
[i] State of Inbound 2018. HubSpot.
[ii] 2018 B2B Buyers Survey Report. Demand Gen
[iii] 2018 B2B Buyers Survey Report. Demand Gen
[iv] State of the Connected Customer. 2016. Salesforce.
[v] "93% of Companies Using Inbound Marketing Increase Lead Generation [New ROI Data]." HubSpot.