5 Signs That Your Manufacturing Brand Needs a Revamp
Ever get the feeling when passing by a mirror that you could use a new hairstyle? Or perhaps the clothes that once fit you perfectly are now far too snug? Brands are no different. Whether it's become dismally outdated or has grown too big for its stitches, every brand will need to redefine itself at some point.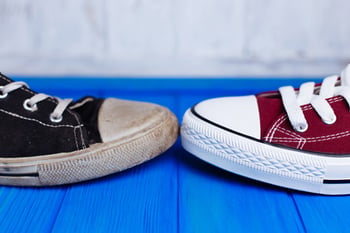 The value of rebranding as a long-term investment cannot be understated. It can:
Enhance your marketing efforts
Differentiate your business from the competition
Enable you to reach new demographics
Allow you to charge a higher premium for your products and services
For industrial manufacturing companies, it can be hard to know if you're in need of a rebrand. People running the business often get tied down in the madness of keeping production lines open, following up on sales leads, and ensuring each product meets your high-quality standard. Once you suspect your company is showing signs that your brand needs updating, how do you validate that the need is imminent, and the timing is right for the change?
The 5 Signs
So, how do you know when it's finally time to contact a branding agency and get the ball rolling on your industrial company's new makeover? We've provided five definite signs that it's time for your industrial brand to receive an update. If even one of the five applies to your business, you should begin to explore the rebranding process. Whatever you discover here, rest assured, the right agency will guide you through the brand development process so your brand refresh is authentic and successful.
You're Failing to Differentiate Yourself from the Competition
Branding's most important role for your business is to provide competitive differentiation. A generic name and logo will simply lead to … nowhere. You may as well consider your business being lost in a marketplace full of sameness. Your brand should not contribute to you blending in; it is there to help you stand out and announce your presence on the scene. If you feel your brand is getting drowned out by the efforts of your competitors, it may be time to shake things up.
Take the time to nail down what makes your business unique—especially in relation to the offerings of your direct competitors. Repositioning your brand messaging to capitalize on your unique value propositions can enhance your brand's visibility to the people searching for solutions to problems you can solve. And if you have a unique solution in your market—and even if you don't—it is vital that you communicate to people via the very pain points that make them seek out your solution in the first place. (Do not simply talk about your company and the product or services.) Be bold! Find what makes your business different from the rest and leverage your distinct values in a way that resonates with your target market.
When You Want to Tap into a New Demographic or Industry
What are you to do when your company sees an opportunity in a new market that it has no reputation in? Or perhaps there's a demographic that your business typically doesn't market to that has a sudden need for your products or services. Rebranding your company—or a division of your company—could be the answer to effectively positioning your company as a viable stakeholder in these circumstances.
A rebrand allows you to redefine your business with the goal of reaching these untapped audiences and markets. A brand must identify who you are and "why" you are as a company—your mission and vision. When done effectively, it translates to people in a way that allows them to quickly identify who you are, and more importantly, answer their "why" they should work with you. Your brand identity allows you to then cater your messaging to fit that of the new industry or demographic. You want the people you're trying to reach to find you trustworthy, easing your transition into new frontiers. The more your messaging speak to their needs, answers their questions, and supplies solutions, the more trust your brand will build in new spaces. It's worth the effort to branch out and try something new—finding a new market or audience to sell to can be crucial step in driving growth at your organization.
When You've Outgrown Your Original Mission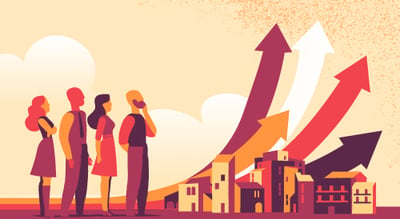 Businesses change. Especially in today's dynamic climate—with buyers pulling the cart by educating themselves more prior to buying—business models demand new strategies and need to change. And sometimes the strategic or philosophical objectives a company was founded upon don't reflect their current goals. New leadership can bring with it new vision—a perfect time for rebranding. You might have a brand identity that was "founded" on a singular personality that can withstand change—think Steve Jobs, Elon Musk, Richard Branson—their legacy will likely uphold the brand's integrity (if Musk and Brandon move on to other ventures). Let's take a look at some other examples—when people either have their own brand and/or are spokespeople for other major brands: Tiger Woods, Paula Deen, Martha Stewart. We've seen what can happen. Those take some work to redeem, both for the individuals and the companies they are affiliated with.
Your company may have innovated something transformative in its markets—changing the trajectory of your company's goals and mission. It may be that you have incrementally broadened or narrowed your product and service offerings to meet the changing needs of customers—bringing you to a place that is no longer in sync with your original vision. If you have not communicated this effectively, it won't match customer expectations. A disconnect like this invites mistrust from prospects and customers. Whichever scenario applies to your organization, you must also change your messaging so your brand promise matches what you now deliver. Either way, how your company is perceived by the people it interacts with should always align with the way it operates behind the scenes.
Taking on an Acquisition or Merger
When a business isn't performing as expected or desires immediate growth, it can sometimes be beneficial for it merge with or acquire another business to form a new entity. Mergers and acquisitions should always be considered an opportune time for rebranding. It is crucial to examine how the acquired brand fits into the architecture of the parent brand. When evaluating the new brand, you must consider the following factors:
How strong is the new brand in relation to the parent brand? Does the acquired company have better brand recognition than yours?
Assess the new brand's legacy value within the supply chain. Are their products reputable? Do they perform well? Will they perform better as a result of the acquisition or merger?
Is the introduced brand considered an industry thought leader? Do people look to that company for tribal knowledge? Do you need to preserve its brand recognition to ensure confidence in their customer base?
You are inheriting all of the acquired brand's customers. How do they prefer to communicate? Do you have similar styles, processes, and channels for communication? How will you meld these and create messaging that will not alienate any customers on either side of the merger?
As you run through the concerns listed above—many elements that comprise a more comprehensive brand development process—the direction to take with your branding will become clearer. Obviously, if you already have a powerful brand that is easily recognizable to your customers and prospects, don't make any major changes—in this case, reworking some of your messaging should be enough to communicate the value of the merger or acquisition.
However, if the brand you took over has far stronger market positioning than yours, it may best to use their branding going forward. When both brands present unique benefits, then a dual branded effort—or presenting distinct divisions of your business—could be the best option. Regardless of how you choose to incorporate the new company into your branding, remember to consider all your customers' (old and newly acquired) needs when designing any updates.
When Your Market Is Evolving Quickly
Rebranding can become an imperative effort to keep companies competitive in a dynamic and evolving market. Maybe your customers don't need the same parts as they previously did, or your products are no longer considered at the cutting edge of innovation. Perhaps the industry you're in has adopted a new technology or is now more concerned with environmental regulations due to a new law. As a general rule, anytime there's a major shift or new trend present in the space you operate within, it would be wise to consider adapting your branding to these changes. At the end of the day, nothing is worse than communicating outdated or irrelevant values to the market you serve.
The art of B2B rebranding requires being honest about who and what your company is and stands for, truly knowing your audience, and also takes a touch of finesse to bring it all together. Is your branding what and where it should be? Is it on target? Is your company? Does your audience know that? Download our Brand Report Card to see how distinct your brand is or contact us today to get started on your rebranding initiative.