What Is Content Marketing? Oh, You're Already Doing it—Now Plan on Making Money from it!
You know that rabbit hole you go down each time you read an article online and then click on one link, only to click on another, which has you reading an article about the pros and cons of this and that, eventually taking you to a product page? From there, you start clicking down the customer reviews—some of which may even redirect you to another product entirely? Which takes you down that rabbit hole all over again?
That zig and zag through the content marketing minefield is just how business is done these days—both for B2C and B2B endeavors, whether you realize it or not. But wait! The good news is that it's mining gold … and it can for your industrial manufacturing business when you get on the other side of it.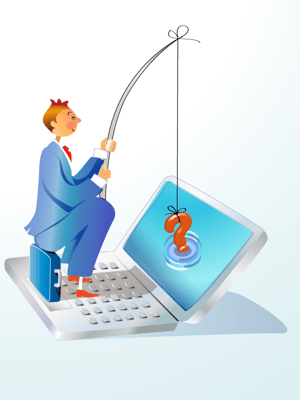 Customer Experience
Actually, even as a customer, it helps you save time, money, and educates you along the way, so the sales experience—on either side of the transaction—becomes more fluid and streamlined. This makes for happy customers. Think of the customer experience for a minute. As a customer, don't you like being able to research and shop at whatever time and place is convenient for you? At home on the couch between binge-watching episodes of The Walking Dead? Layover time in Chicago's O'Hare airport? Pretending to "take notes" during that staff meeting (staving off those zombie-like feelings)? Did you know that 67% of consumers say custom content helps make them make better purchasing decisions? (You do now, thanks to content marketing and research and polling giant, GfK Roper Public Affairs & Corporate Communications.)
You might have a corporate presentation on your website, a video or two, maybe a case study and a couple of white papers, but if your company doesn't have a robust content marketing strategy in place to track website visitors, keep customers delighted, and capture leads, where do you start? How do you bring it all together? You need to have a content marketing plan.
Buyers' Journey
It all begins with the buyers. Like you, what prompts the search is a need to look for answers. "Symptoms" of their problem or pain points inform their searching strategy. And buyers' online searches are largely based on what The Sales Lion owner, Marcus Sheridan, refers to as the "Big 5."
The Big 5 Pertain to:
Cost/price
Problems/issues
Versus/comparisons
Review-based (also debunking myths; gimmicks)
Best of …
Pretty basic, right? We've all been there—this is familiar territory. We're all consumers in business and for personal means. But what does this mean for you when it's about your industrial manufacturing company or B2B marketing strategy? It means that consumers are more educated in general and by the time they send you an email (because who picks up the phone anymore?), they have already done 60% of their research and are about 70% down the sales funnel. They are more than half-way towards making their purchase. More than half-way. Before they even begin the conversation with you. That's huge.
All they need to do in the 30% that's left, consists of:
Connecting with you and your competitors
Evaluating options and offers
Committing to you … or your competition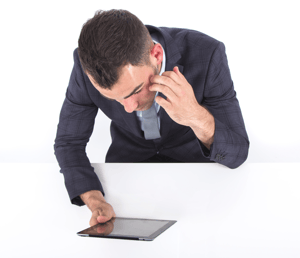 This is why and where an effective content marketing plan shines. Through your content marketing, your website, which is your hardest working employee—there for your customers and prospects 24/7/365—answers the needs of consumers when you can't be or aren't there. Your website, which NEEDS to be mobile friendly, should be able to speak for you if you aren't in the room. It may seem like a one-sided conversation if consumers are doing all the research for 70% of the journey, but it's not if you position your business to be a part of that conversation throughout that search process.
YOU are a Hot Commodity!
What most companies don't realize is that they have vast, completely untapped knowledge and resources that can provide a wealth of meaty, helpful content. We're not just talking about the marketing department. In fact, the marketing department isn't your subject-matter expert. Yes, talented content marketing strategists are experts at curating and editing and repositioning the raw data, but the real info comes from within your offices: sales, engineering, finance, customer service, operations, etc.
You have so many resources that can be turned into vital content like:
Blogs by subject-matter experts
Case studies
Videos: demos and discussions of timely industry issues
Educational infographics
White papers
Checklists
How-to guides
Interviews
Webinars
And this is just a small list; the combinations and possibilities are all but endless. You want to:
Build trust as a thought leader
Be helpful
Answer their questions
Ease their pain
Be their solution
The overarching content marketing goal for your business is to help these prospects self-identify as your customer. It should also reaffirm brand loyalty from your present customers.
The Takeaway
Your takeaway here? Customer expectations have changed. The way they find you is dramatically different than the cold-call days of yesteryear. By the time they find you, it's way too late to start educating them. If you've done your inbound and content marketing strategy right, you've educated them correctly along the way, they'll trust you and will be ready to walk the rest of the way down the funnel with you.
Your prospects and customers are looking for solutions to problems. You have the answers. You need to become their answer.
In our upcoming webinar, "Content Marketing: Why You Need It & How Sales Depend On It," we'll provide you with the strategies you need to implement a content marketing plan so your answers are the ones prospects find when they search for them online. This targeted content helps convert website visitors into leads, and leads into sales. All of which boost your bottom line. The sooner you know this, the sooner you can make a plan for your company!
Register NOW for our one-hour Content Marketing webinar at 1:30 p.m. EDT/11:30 a.m. PDT on Wednesday, October 14, 2015.