Customer and Data Driven Directives in the Driver's Seat
In a recent blog, we identified digital transformation as one of the key marketing trends of 2022. Consumer behaviors have shifted over the past two years, ushering in a time of unprecedented change, calling for businesses to redefine how they digitally connect with customers and business buyers. As expected, the digital transformation is very much driven by data: how to collect it, how to interpret it, how to apply it, how to protect it, and how quickly this can be done in a rapidly changing landscape.
The Study Says …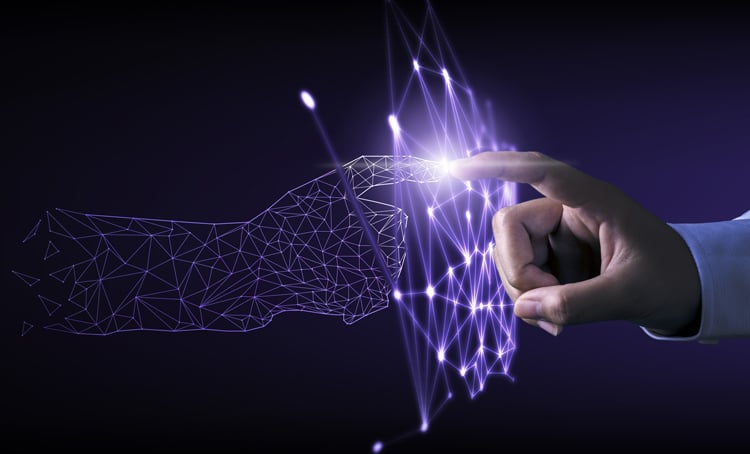 Adobe and Econsultancy completed a study named "2022 Digital Trends: Experience Index" that captures insights from almost 10,000 of marketers, consultants, and practitioners to map the evolution of marketing, advertising, content, commerce, and customer experience trends around the world. To give you a sense of where this discussion is going, according to the report, 87 percent of senior executives acknowledge that the events of the last couple of years have "re-wired customers to be digital-first." That may not come as a a surprise, as we are all customers in multiple areas of our lives and have lived through this remarkable shift from that perspective, but what this report also speaks to is a company's liability of not being prepared—and the fixes for it—that have been exposed in companies as a result.
Customer Fluidity = Agile Engagement
We hear much about agility. In this context, it is driven by customer "fluidity" across many customer engagement points, which also requires the businesses be highly collaborative with more timely and valuable deliverables—whether service, education, products—and often all available concurrently. This has sparked the need for companies to properly articulate a digital model by bridging siloed operations—most commonly across sales, marketing, product support customer service, IT, and finance. In essence, an omnichannel approach is what customers are looking for. What the study found is that many companies are struggling to implement the necessary cultural and operational changes needed to "stay nimble and respond to rapidly evolving market dynamics." Keep in mind, this is all to be done within the ecosphere of a pandemic, complex trust issues in the supply chain and all those repercussions, and training and development realities of hybrid workforces. Not a small challenge—but doable.
Key Takeaways—Some of Many!
There is vastly more fantastic information to unpack in the study—which we hope you will check out for yourself—but a few key takeaways from the study that we find interesting include:
Accelerated digital behaviors have raised customers' experience expectations from brands across the board. Customers don't just judge their digital experiences against other providers in the same industry. They rate their experiences against their last, best interaction. Today's experience bar is set by the world's leading digital platforms. Customers are losing patience with reactionary responses from companies—acceptable at the onset of the pandemic—but not tolerated as they see other companies able to provide excellent engagement.

Makeshift fixes won't cut it. Organizations must reorient operations completely around their customer relationships. Success relies on comprehensively creating the conditions for speed, experimentation, innovation, and personalization at scale. One relevant statistic: 82 percent of practitioners have observed new and changing customer journeys.
Reducing employee friction will help overcome escalating experience barriers for customers. The problematic circumstances with the "Great Resignation," travel restrictions, and skills demands are only some of the elements that contribute to these challenges. See Figure 2 from the Adobe/Econsultancy report to get a sense of internal barriers companies face.
"Collaboration Unlimited" looks like this: a strong CMO and CIO relationship is essential in a rapidly changing customer context. These pie charts strongly indicate that senior execs agree that collaboration between IT and marketing is necessary for growth. See figure 7.

There's Help!
We're not here only to convey the problems, but also help provide some of the insights and solutions that the study uncovered. Let's take a deeper dive into the key aspects of digital transformation that can help you assess and modify your digital strategies in the coming year.
Customers expect an elevated experience
When the physical world went on lockdown during the height of the pandemic, customers relied on digital channels to shop, work, socialize, and entertain themselves. Customers became accustomed to interacting with companies in more convenient ways, which changed the relationships between customers, businesses and their employees, partners, suppliers, and competitors forever.
Companies with robust e-commerce platforms fared better during the pandemic than those that had to build a program from little or nothing. This change in customer behavior directly affected B2B companies, which leaned into B2B e-commerce and self-service. In fact, B2B e-commerce site sales in the U.S. are forecasted to reach nearly $1.77 trillion in 2022, a 12 percent increase from last year.
As retail and entertainment companies continue to deliver world-class digital experiences, consumers are developing higher expectations for their interactions with all industries. Competition for online customers is increasing. Companies are being challenged to nurture direct customer relationships, offer omnichannel access, and provide personalized experiences.
All this depends on a company's ability to predict and understand customers' behaviors and preferences, and to build processes around their needs. And that is not possible without data-driven customer insights.
Data and technology
In 2022, the methods companies use to gather data and translate it into meaningful customer insights will become more critical. Many companies are investing in experience management solutions and customer data technology. Ideally, businesses need technology that provides a high-quality digital architecture, centralized content and digital asset management, and advanced analytics. Artificial intelligence (AI) is another tool that can support agile business decisions and improve customer experiences, as well as help companies understand their audiences, act more quickly, and provide personalized experiences.
However, companies should not overlook their ability to leverage existing data management and customer data platforms to access customer information that may already reside in current operating systems, hardware platforms, applications, and legacy systems. Ultimately, businesses need to employ technology to examine the customer journey and create valuable experiences along the way.
Data and privacy
Protecting data is essential to creating worthwhile customer experiences, but companies must also use that data conscientiously. Handling data responsibly, including ensuring compliance to data regulations, is vital in strengthening customer relationships as concerns over data privacy continue. In fact, the key driver for Google's phase out of its third-party Chrome cookies in 2023 is that users are demanding greater privacy and control over how their data is used.
Third-party cookie data provides information about a website visitor's online behaviors, including purchases, interests, and frequently visited websites. This data helps companies build robust visitor profiles that can be used to acquire new customers. Following the demise of third-party cookies, customer acquisition may become more complicated and more expensive. It is critical for companies to prepare for this change. While alternatives to third-party cookies may be developed in the future, in the near term, companies may need to rely more heavily on first-party cookies and place a higher priority on customer retention activities to compensate.
Data and agility
As companies continue to face supply chain issues, a tight labor market, price increases on materials, and continuing complications from the pandemic, they must convert data into insights as quickly as possible to address unexpected and shifting customer preferences. Furthermore, in the new digitally transformed world, marketing strategy, customer experience strategy, and business strategy have become interwoven. Customer insights drive the way companies deliver customer experiences, which in turn, drive business strategy. The faster companies can act on customer insights, the more opportunity they have for growth. And the ultimate key to success is the acceleration of a company's digital transformation.
Time to Transform?
Where are you in your digital transformation? Grant Marketing is ready to help you refine your digital marketing strategy—including ABM marketing. Contact us now to set up a time that is convenient for you.