Is Your B2B Brand Strategy on Target?
Branding is about much more than defining your company and developing products or services. In fact, a recent survey from BuzzStream found out that nearly half of consumers stated they will quickly unfollow a brand that engages in too much self-promotion. It translates to all business relationships—even in B2B, people are interested in what they get from the relationship, not what you are offering. Companies often get caught up in their own B2B branding strategies and goals, which leads to shameless self-promotion and a real disconnect with the target audience.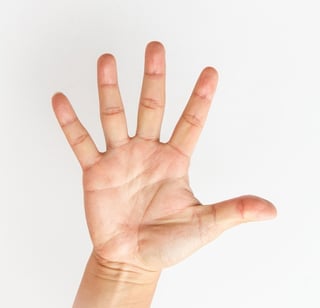 Nail Down Your Brand Strategy with 5 Essential Components
Too often, companies water down their brand strategy and focus on only the smallest components, like the logo, the website, or the company name. But that is like defining a tree by a few leaves on the outermost branches. B2B branding has to include the intangible parts that form roots and a trunk for those leaves to hang on. This makes great B2B branding a bit of an art and not so much of a science.
1. Define Your Purpose
Stop focusing on what you do. Start by defining why you do what you do and then create a big picture image of where that passion is taking you. You are going to need to set apart your company and your products from the competition. The best way to show a difference is to talk about why instead of what. Everyone knows that Apple makes computers, but Apple is a wildly popular brand because they are very good at selling the feelings that come with being a part of the iOS world, and the inspiration that drives their product design.
2. Bank on the Power of Emotion
The best content is going to hit your audience right where it counts. Have you ever heard a car salesman get on the radio and yell at you about the newest promotional deal? Well, chances are, you probably were slightly stressed and mostly annoyed at his obnoxious sales tactics. Rather than yelling facts and deals at your audience, tell a story. Tug at their heartstrings, provoke a smile, make someone feel passion to accomplish something—these are the ways that good brands get their users engaging in their content. We can all relate to this—we've all been pulled in as consumers. In B2B, the "conversation" might sound a little different, but still engages customers at their pain points and addresses their concerns, pulling them towards you in the hopes (aka expectations) that your ability to know what they are experiencing will fuel a successful collaboration.
3. Involve Your Employees
Remember, great B2B branding also relies on a strong internal support structure. Your employees need to be a huge part of the efficiency, tone, and execution of your brand. Don't get so caught up in the small, cosmetic details of your brand that you fail to realize the need for a strong foundation. Your employees can be your greatest allies as brand advocates that champion your brand and promote your growth. Start by creating an employee-centric work environment that focuses on intrinsic rewards beyond a paycheck. Let your employees feel their value, autonomy, and ownership within your company. Make it easy for them to share content and make sure you keep them in the loop with your overall branding direction. If they are deeply connected to the company, the chances of them being aligned with what the company stands for (yes, that would be your brand), the greater the chance that they naturally reflect your brand in their dealing with customers.
4. Foster Loyalty
All the hard work that went into getting your leads through the sales funnel and beyond the point of conversion shouldn't be wasted. But, far too often, brands place their focus on finding and converting leads, forgetting to also retain them. When building your brand, which you should do by following a thoughtful brand development process, you need to think about what makes your company worth being loyal to in the first place—and how you will actively foster that loyalty.
Capitalize on the potential of converted customers who can generate value through additional purchases and add additional reach by becoming brand advocates themselves. Those who experience and believe in the value of your brand will help add to your brand image by becoming extensions of your company. Through positive social mentions and word-of-mouth recommendations, your loyal customers can become some of your biggest marketing assets. And while B2B companies are still slow to onboard social media practices (which have their merits, especially LinkedIn), the use of case studies and testimonials are quite powerful in helping to spread the good word.
5. Know the Competition
Your competitors should serve as a challenge, a measure, and even a source of inspiration. Look at who you are competing with and take notes. What sets you apart? What can you do better? Build your brand in a way that fully takes into consideration the current scope of your industry and what your potential customers are already being offered. This doesn't mean your competition should dictate your brand, but that you will want to have a strong awareness of the landscape you are entering and then form your own branding niche. Every business, company culture, and products and service offerings have distinctions that set them apart from others. Successful B2B branding brings those distinctions to light and helps create messaging that communicates your unique brand promise.
The art of B2B branding requires being honest about who and what your company is and stands for, truly knowing your audience, and also takes a touch of finesse to bring it all together. Is your branding what and where it should be? Is it on target? Is your company? Does your audience know that? Download our Brand Report Card to see how distinct your brand is.