The Direct Link between Content Marketing and Sales
Joe, Shirley, Ruth, and James are hardworking sales people. And they hit their numbers every time. But you need the numbers to increase and your company wants to shift into new markets, so you're facing a double whammy of a transition. They all have very different personalities and approaches to work, and their own preferences for how and when they communicate to prospects and customers. You spend way too much time creating sales enablement strategies that support each of their styles of working. You need a plan that will encompass all their work habits and keep you from having to micromanage their different approaches for engaging with clients. On top of that, corporate is after you to align branding and messaging more consistently. You need a content marketing plan.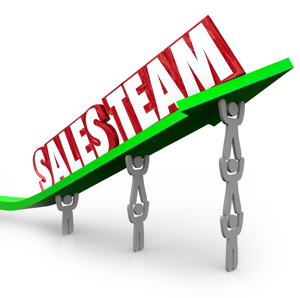 Sound Familiar?
Joe generally works remotely, has great rapport with his clients and co-workers, and you aren't quite sure how he does it (because he always seems to be asking for documentation that you know he should have), but he's able to qualify his leads quicker than everyone else and keep his sales cycle to a minimum.
Ruth is great on the out-of-the-gate initiatives like calling and keeping in touch, and can close a deal with the best of them, but she (and Joe, for that matter) hate writing and loathe sending emails; they don't have much confidence in their abilities in this arena.
Shirley is as meticulous as they come and sends a plethora of emails to her prospects and customer—on time and on target—but she lets her emails do her talking and is not known for her outgoing attributes with people.
You wonder how James does so well, because he isn't he most organized guy, and while he is very friendly, he's a bit of an introvert—and he kills his quota every month.
Whether you are their manager, CEO, or marketing department, you need to be able to streamline the process for your sanity, as well as theirs. But more importantly—for the prospects and customers. Because, regardless of how your sales team prefers to work, the changing needs and purchasing patterns of consumers, B2B and B2C alike, are really pulling the cart here.
The Sales Enablement Tools of Content Marketing
Out with Outbound: Yes, people still pick up the phone and call people. But it's not as effective as it could be. How often do you pick up a call when you don't know the number? When's the last time you used your caller ID to screen people (out) when you were too "busy" (a.k.a. did not want to talk to them)? Thought so. Increasingly, people don't need human interaction to do much of their research before purchase, but they still want to be in touch with a human at some point—usually when there is about 30% of the sales cycle left. Your website had better be up for the task in educating them with relevant content—blogs, case studies, white papers, videos, infographics—in the 70% of that time before they get to you—or they are coming at you with info they were able to get from your competitors.
Sobering Stat: 12%—that's how much of your customer's total mindshare you, as a supplier, have across the entire B2B purchase path. (Source: CEB)
Lead Nurturing: Who doesn't like playing a round of golf with their favorite client, or networking at a cocktail hour with loads of potential prospects? Good for business—good for the soul. Who's replying to emails while you are out, though? And how much catch-up are you playing for the time spent away from your inbox? We're not saying to forgo lead-nurturing excursions. In fact, the more lead nurturing you do through a structured content marketing plan that involves marketing automation and targeted workflows, the more time and resources you'll have to expend on other—important—things.
Sobering Stat: Nurtured leads produce, on average, a 20% increase in sales opportunities versus non-nurtured leads. (Source: DemandGen Report)
Lead Qualifying: The end justifies the means, right? Not when it's an endless pursuit and the road is long and convoluted. When your marketing and sales software platform can guide the buyer's journey through your sales funnel—and report on it with pinpoint accuracy—and give you the kind of lead intelligence and analytics that do the qualifying for you, need we ask why you'd spend another minute chasing down click-throughs in your CRM? Not only do you save time and money, pre-and post-sale, but marketing does its job much more efficiently, too.
Sobering Stat: Marketing automation drives a 14.5% increase in sales productivity and a 12.2% reduction in marketing overhead. (Source: Salesforce blog, citing Nucleus Research)
Investing in the Future Now: Spend money to make money. It's a reality we know too well. In today's transparency-frenzied world, consumers know when we are up to snuff. They are better informed than ever—they want to be better informed than ever—are picky and fickle, and know they have the upper hand with so many resources and options at their fingertips. If your website, the tireless spokesperson for your company when you're unavailable (remember those rounds of golf and cocktails?), looks tired, then customers can find answers a mere click away. Away from your website, that is. The good news is that in the B2B sector, alarmingly few companies have embraced selling through digital platforms as much as they should. Jump in and get ahead of the pack. Make this investment make money for you.
Sobering Stat: Overall spend on digital is up, but many B2B companies are only spending 5% of their budgets on digital. (Source: MLC benchmarks research)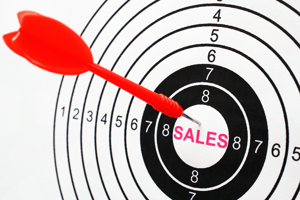 Uniqueness Sells
A focused content marketing strategy keeps you on task, on brand, and in the purchasing paths of consumers. The work habits of your sales team can remain wonderfully unique, while also maintaining one unified voice through the language of your content offerings. Having content readily available internally and externally keeps everyone on the same page—literally and figuratively. Ironically, while creating congruency and consistency, it also allows your sales team and customers to maintain their own unique process of selling and purchasing. A solid content marketing plan is not only your best sales enablement tool, it also enables each prospect to experience his or her unique buyer's journey in its own wonderful way.
If you are wondering how to create a content marketing strategy for your company, you're in luck! Grant Marketing facilitates a 4 hour workshop with you and selected employees that will help your company to create a library of content that can begin the process of generating more qualified leads for your company. If you are intersted please click onthe image below.