Write a Post to Boast About
Social media posts are an essential part of any industrial marketing strategy for manufacturers. You read that right. Yes, social media is an intrinsically viable channel for you to get new customers and retain customer loyalty. Not only do these posts connect your business with the appropriate audience, but they also attract visitors to your website and can eventually turn strangers into customers and customers who align with your brand identity into evangelists for your products.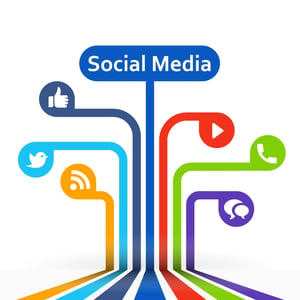 In a blog post and eBook that reported on stats collected in 2011, the folks at HubSpot tell us that 80% of U.S. social network users prefer to connect to brands through Facebook and that 56% of people are more likely to recommend a brand after becoming a fan on Facebook. We can only imagine that these numbers have grown more robust since then. Also found in these stats compiled by marketing software giant, HubSpot, social media has a 100% higher rate of converting leads into closes compared to the outdated outbound marketing. Oh, and they require less of marketing's budget to do so, too.
Posting regularly to platforms such as Twitter and Facebook allows you to easily and effectively distribute content to your buyer personas. Social media is also a vital distribution channel for other content such as blogs and case studies. But, when it comes to social media, you cannot just post for the sake of posting. Crafting a social media post for your business should be like crafting the perfect text message to the object of your affection—well thought out and engaging. Fret no more, as there are some easy methods you can use to create the best possible social media post for industrial marketing.
The Bird is the Word
Twitter is a crucial social media tool for industrial manufacturing. In fact, according to Rival IQ, 67% of Twitter users are more likely to buy from brands they follow. That's right, your Twitter presence links directly to your sales. So, the moral of story: allow that little bird icon to become your best friend and your company will start seeing results in no time. Crafting an efficient and effective tweet is quite simple. Given Twitter's 140-character limit, your tweets must concisely relay your point. Make sure you also include a link to a relevant blog post or your website, encouraging followers to delve deeper into your message.
Also, make sure to include a pertinent image in your tweet. As the saying goes, "a picture is worth a thousand words," and the stats sure do back it up. A picture increases click rate by a whopping 42%. The image should relate to your message and be aesthetically pleasing. You don't want to associate your business with a bland and boring image. Another Twitter tip: be creative! Draw in followers by making your tweets interesting and engaging.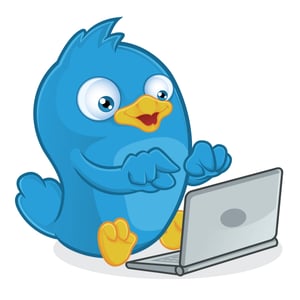 Tailor the post to be "native" to the Twitter platform—you don't want them to be too "salesy." Keeping the feel, look, and message of the post native to the respective social platform, you get to flex your brand identity a bit, giving people the opportunity to build a relationship with your company. If you are always trying to sell or pitch to people on social media, they won't even read what you post. The frequency of posting can vary. Don't just post to post. Post when you have something relevant to say or share. Some companies find that four to six times per day is an appropriate amount, but you need to find the number that fits for your audience. Even one tweet a day is better than none. Now you're ready to tweet and repeat!
Hook through Facebook
Facebook is the most used social media platform. According to statista.com, there are currently 1.44 billion active users. Furthermore, a 2013 infographic by vertical response tells us that 82% of consumers believe that Facebook is a great way to interact with brands. This means that Facebook is an effective tool for hooking people into your business. It also means that your posts need to be relevant, timely, and on target to have a far-reaching effect.
How do you craft a great Facebook post? Unlike Twitter, there is no character limit, but it is still important to keep your posts succinct and effective. Try to use 250 characters (80 words) or less in each post—this length should get you about 66% more engagement. In a time-crunch culture where "browsing" is the norm (they don't call it a web browser window for nothing), make it as easy for viewers to read and understand your main point with a quick scan.
Post one to two times a day (or one to four times per week) to keep your followers engaged and active. Facebook is also a great forum for directly engaging your customers. Make it personal by asking questions. This way, viewers can comment on your post with their answer to your question, making them feel like they are a part of and important to your company. According to HubSpot, posts with questions have 92% higher comment rates than non-question posts.
Make it Personal
People love to feel like they belong to the club, and your leads and customers are no different. Social media is the perfect way to build and nurture relationships with your customers and prospects. Individualized responses are central to your business' social media presence. When a follower tweets you, make sure to give them a personal response tailored to their question or comment. By using their name and answering their tweet in a personalized manner, the follower knows that you actually care about your customers. The same goes for Facebook, too. Individualized responses nurture trust, credibility, and reliability for your business, which in turn leads to more customers!
Social Media Success
Of course, to have success with social media, it is critical to incorporate social media into your industrial marketing strategy. It engages audiences and allows you to attract the right leads. Our Boston-based B2B industrial marketing agency, Grant Marketing, knows the importance of utilizing social media to connect with its audience. In order to create powerful social media posts, it is as simple as following the above methods. Ultimately, have fun with it and be creative. Your audience wants to see that you are human, too! By making your posts frequent, customized, engaging, and succinct, you will captivate your followers and leave them coming back for more.
Social media, integrated into an overall inbound marketing strategy, plays an increasingly important role. As part of a larger discussion, you might be interested in the State of Inbound Marketing 2014, a report that our marketing software partner, HubSpot, compiled. Download it now to take a look.