Promote Your Product to Potential Customers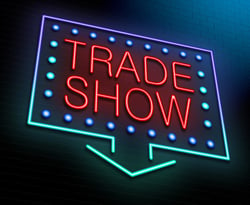 Let's be upfront: industrial manufacturing trade shows are expensive. According to Exhibits USA, the going rate for purchasing a portable trade show display is approximately $100 to $150 per square foot. Combine this cost with the price of planning and promoting and before you know it, tens of thousands of dollars are out of your industrial marketing budget. The good news, you may ask? While expensive, trade shows are incredibly beneficial to your business. In fact, 81% of trade show attendees have buying authority. In other words, 81% of attendees are your potential customers. Trade shows are a great way to leverage your business by making meaningful, solid connections with potential buyers and current customers. When it comes to trade shows, one thing is certain: they are definitely worth your money.
Pre-Show Preparation
Like a singer before a concert, pre-show preparation is incredibly important. Trade shows are no different. It is crucial to put in work leading up to the show to ensure the outcome your business wants. Attendees travel across the globe in order to come to these events, so it is important to make it worth, not only your time, but theirs also.
Set Goals
Set goals for your trade show appearance. According to Trade Show News Network, the top three goals for exhibitors are:
Brand awareness
Lead generation
Relationship building
Clearly Communicate Purpose
Setting a purpose for your exhibit will lead to a successful trade show appearance. Your booth, materials, and messaging should be direct and clearly and quickly communicate to attendees exactly what you want them to know about your products and services.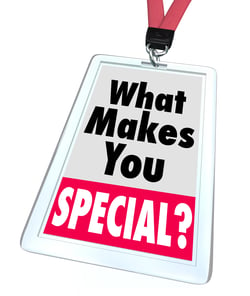 Share and Invite!
It is also imperative to promote your appearance on social media. Let your followers know that you will be attending the trade show and encourage them to come! Make it personal and let them know they will have face time with you to get any and all questions and concerns answered.
Get the List
It's common practice that trade shows organizers offer attendee lists to exhibitors. Aside from your face-to-face meetings with people during the show, this is your biggest nugget for targeted prospects. Ask show management for a list of attendees—and study it. Target certain people who may be more interested in your business. An article from Forbes suggests reaching out to these people beforehand and inviting them to breakout meetings or dinners to form relationships and separate your business from competitors. Remember, your customers want to know you are actively listening and responding to their needs.
It's Go Time: Show Time
When it's finally time to attend the show, remember to keep your goals in mind. This is a great opportunity to promote your business and establish connections with potential new customers face-to-face. While most marketing is done inbound and online nowadays, trade shows are an integral part of the industrial manufacturing industry, as your time there allows you to market to leads in person. Don't underestimate the power of a good handshake to solidify bonds. Use product demonstrations to show attendees how your product is applicable to their business. This gives potential customers a better feel for your company and makes them more likely to convert from a lead to a customer. Finally, trade shows are a great place to scope out the competition. See how your competitors are promoting their business and learn from their strategies. Business Expo Center stated that 77% of executive decision makers found at least one new supplier at the last show they attended—position your business to become that new supplier!
Follow Through and Follow Up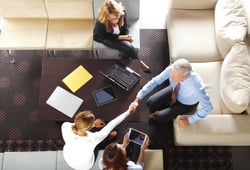 So you just secured a new lead … now what? Follow up immediately! Research presented in Forbes from a Harvard Business Review study found that real time follow-ups produce the best results, but five minutes is an appropriate time to follow up, too. By the time an hour rolls around, it is almost too late. Follow up by imminently moving leads to a meeting room to give them further information or by setting up an appointment in the coming days to do so. At the very least, get their business cards and contact information to send them an email and a phone call the next day. Leads will appreciate your interest and quick response.
Take Advantage of Trade Shows
Trade shows are an essential part of your industrial marketing strategy, without a doubt. Capitalize on these opportunities and create new leads. Build relationships with prospects and customers through promoting your business in a relevant way. To stress the importance of trade shows, 99% of marketers said they found unique value from trade shows that they did not find in other marketing mediums. Make sure you are implementing this powerful method into your strategy. Our Boston-based industrial marketing agency, Grant Marketing, helps companies with their marketing strategies for trade shows by providing design services (brochures and print materials), and writing press releases and emails to alert potential customers of exhibitions. You want to represent with the best knowledge, messaging, materials, and a firm, solid handshake to make the deal at your next trade show.
You're out there on the frontline of the sales and marketing continuum. How do you know that what you do is as efficient as it could be? How do you track such things? We've put together an eBook that explores and explains the most important marketing metrics you—and your boss—should care about. We think you'll find it informative and helpful. Download the "6 Marketing Metrics Your Boss Actually Cares About" eBook.