5 Ways to Create More Leads When You Commit to Inbound Marketing
A well strategized, fully implemented inbound marketing program can significantly increase website traffic, resulting in more leads and greater revenues. While not complicated, 61% of marketers say generating traffic and leads is their top marketing challenge.[i]
Why so challenging? A majority of companies (74%) cite inbound marketing as their primary outreach strategy.[ii] The trouble is, just because a company has an inbound marketing program in place doesn't mean they are committed to using it to their fullest advantage.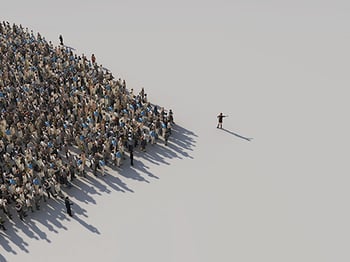 It's not difficult to generate website traffic. The function of inbound marketing is to pull prospects in. To do so, you have to put content out there that is compelling and gives people a reason to visit your website. Once there, visitors should be able to easily navigate the site and discover fresh, interesting content tailored to their needs and interests.
Engage and Inspire
Like a trail of breadcrumbs, placing tantalizing tidbits of information in as many places as possible will attract visitors to your website. Perhaps most important (and where many companies fall short) is creating a steady stream of content—blogs, emails, white papers, eBooks, landing pages, videos, newsletters—the possibilities are endless.
According to HubSpot, companies that publish 16 or more blog posts per month get 4.5 times more leads than companies that publish four or less. Accompanying email campaigns and CTAs—that take prospects to personalized landing and pillar pages packed with information specific to their challenges—should engage, inspire, and inform.
5 Ways to Generate More Leads
Stay in touch. The customer journey can be a long one. It is essential to continually engage prospects—and existing customers—by using feedback and data to personalize content and stay in touch. By communicating often, you illustrate concern for their pain points, demonstrate you can help solve their challenges, and learn about upcoming opportunities. Staying in touch also provides significant ROI: increasing customer retention rates by 5% increases profits by 25% to 95%.[iii]
Be present. Having a social media presence is a must for B2B companies to successfully compete in today's marketplace. Optimize business profiles on social media sites, use lots of photos and graphics, and participate in message boards to keep your company relevant. It is also important to monitor hashtags and keywords, and set up Google alerts so you are notified any time your company is mentioned.
Social selling is a great tool for sales and marketing to use: 90% of top sales people use social selling tools, compared to 71% of sales people in general.[iv] As each sales person is unique in how they engage with, and relate to, customers, it is important that their "personal brand" aligns closely with the corporate brand.
Optimize your website. Before you optimize your website, it is important to monitor current traffic statistics and trends. By understanding where visitor traffic is coming from, which pages they visit, and how long they stay, you can fine tune your strategy. Update your content marketing strategy regularly—buyer personas, KPIs, mapping content to customer pain points, etc.—to achieve optimal results.
Engage prospects. Video is an excellent way to communicate with prospects and customers. It creates a more interactive, personal dynamic with prospects and is a great way to showcase your brand. According to HubSpot:
Embedded videos on landing pages can boost conversion rates by 80%.
Adding a video to marketing emails can boost click-through rates by 200-300%.
59% of company decision makers would rather watch a video than read an article or blog post.
Communicate. Website visitors are looking for information. They want to know who—and why—you are and if you are capable of providing the right solution for them. Consciously or not, they also want to know if they have a connection with your brand. Communicating the why behind what makes your company tick gives them a connection back to why they'd like to do business with you. You can communicate many important aspects of your business through pillar pages. As well, populating your website with pillar pages helps to ensure your company ranks on the first page of search engine results pages (SERPs).
Pillar pages provide in-depth content on one primary topic, with lots of supporting information, organized under sub-topics. Current search algorithms are tailored towards longer, more specific phrases to help prospects hone in on the subject they are searching for. Providing the specific answer to their queries, via pillar pages, will lead visitors to your website.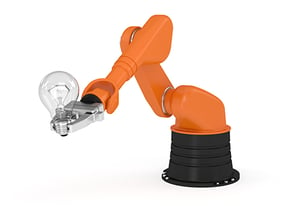 Inbound Marketing = Traffic and Leads
Platforms such as HubSpot are an excellent way to increase traffic and leads, and to convert leads to customer: 93% of companies using inbound marketing increase lead generation.[v]
The 2018 HubSpot Growth Platform ROI Report found that after implementing an inbound marketing program, companies:
Reached 2.1 times more visitors per month within 1 year
Converted 2.5 more visitors to leads per month within 1 year
Turned leads into customers, with 3% seeing an increase in sales revenue (45% within just 6 months of using HubSpot)
Saw a 70% increase in their lead-to-customer conversion rate
As a HubSpot partner, Grant Marketing successfully grows clients' businesses through powerful inbound marketing strategies. We deliver a robust inbound program—brand development, content creation, search engine optimization, lead nurturing, and email marketing tactics—with proven results.
We can help you engage your target audience to:
Increase website traffic
Convert visitors into leads
Nurture leads into sales
Contact us now to get the conversation started.

[i] State of Inbound 2018. HubSpot.
[ii] State of Inbound 2018. HubSpot.
[iii] "Don't Spend 5 Times More Attracting New Customers, Nurture the Existing Ones", Forbes, September 2018
[iv] LinkedIn State of Sales 2016
[v] "93% of Companies Using Inbound Marketing Increase Lead Generation [New ROI Data]." HubSpot