Listing Tips for Industrial Companies
Online business directories play an important role in the marketing strategy of industrial companies. They increase your company's visibility by providing key information to the prospective customers who are searching for your type of industrial products. But which directories are the most appropriate for your business and will drive the most traffic to your website?
More specifically, the overarching question is: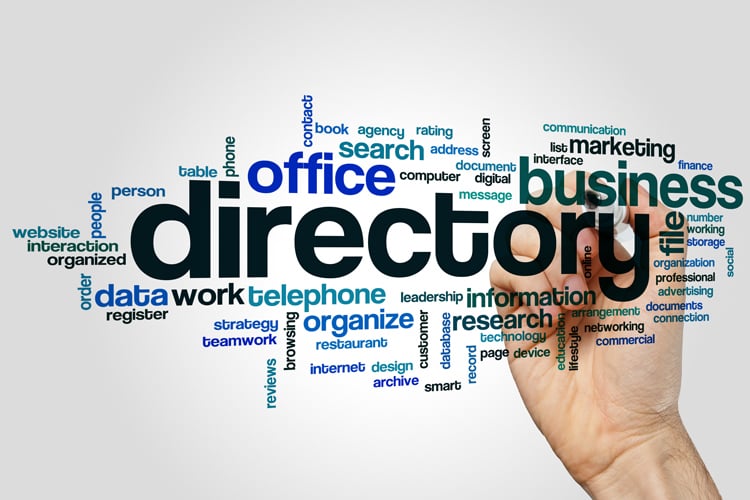 Are Thomasnet, GlobalSpec, and IQS good online directories for industrial companies to advertise via HubSpot?
Let's examine the world of business directories and take a closer look at three of the most effective directories for industrial manufacturers.
How online business directories work
A business directory is an online index of businesses grouped by categories or industry types. It includes key information about your company, such as the name of your business, a link to your website, website description, product categories, contact details, address, and hours. Business directories offer this data in an easily searchable format to help their user base locate and contact companies that meet their search criteria. Directories may also provide social media links for users to post reviews of your business or share information.
To have the greatest impact, businesses should register with the most relevant online directories. It is important to carefully select the categories that are the most suitable for your industrial company. General directories include business listings that are not specific to a particular industry, and they have their place. For example, you may want to list your company in a broad directory such as Google Business, or local directory of businesses in your community. However, to increase your visibility to your target audiences, niche directories, which are specific to a certain industry, may be more appropriate. Make sure the directory is relevant to your niche before your business listing is submitted.
How online directories help grow your business


Search engine optimization (SEO) is by far the most critical advantage of online business directories. How do they drive SEO? It all starts with the paragraph that describes your company and your products. The keywords in this description will drive search results. The companies that manage online directories regularly purchase key word domains that are pertinent to specific industries to improve those results.
SEO increases the visibility of your company in online directories, which not only contributes to awareness of your brand, but also drives traffic to your website. As we discussed in a different blog, website traffic is the key to converting visitors to customers and to building lasting business relationships with your B2B partners.
Advertising in online directories with HubSpot
As a HubSpot solutions partner, Grant Marketing advises clients to use HubSpot to track website visits and leads from all advertising sources, including industrial directories. It is important for advertising and marketing to be as transparent as possible. Whether it's social media, trade publications, pay-per-click advertising, or industrial directory advertising, companies need to know the sources of lead generation, and ultimately, customer acquisition.
Here are the advantages of three of the most effective online business directories for industrial companies.
Thomasnet: For 120 years, originally Thomas Register of American Manufacturers, has been the top platform for industrial sourcing. Prior to the internet, the print version of Thomas consisted of 25 volumes of product and company information on thousands of manufacturing companies. Thomasnet is a niche directory that helps connect manufacturers with technical buyers, procurement managers, and MRO professionals. For buyers, the advantage of Thomasnet is their database of more than 500,000 manufacturers, and the ease of filtering searches, comparing suppliers, and sending RFIs. For manufacturers, being listed on this online directory means their information will be available to millions of industrial buyers. Thomasnet is also committed to vetting listings and keeping them updated, which benefits both buyers and suppliers.
GlobalSpec: GlobalSpec's Standard Directory Listing program provides online visibility for manufacturers and industrial suppliers to engineering, technical, and industrial communities. Like other directories, in addition to key business information, listings provide product details, including images and descriptions. GlobalSpec boasts more than seven million registered users, who can search the directory by technical specification and have the option of visiting the manufacturer's website, sending an email, or requesting a quote.
Industrial Quick Search (IQS): The IQS directory provides information about OEM industrial manufacturers and suppliers to industrial engineers and buyers. IQS holds several search engine technology patents, enabling the company to offer unique functionality for users, such as detailed company descriptions, visual company previews, and the ability to search by geographic location. IQS search is often based on specific product URLs and delivers links to company websites that are promoted in those URLs, such as www.electric-heaters.org.
Since backlinks are an important source of good SEO, online business directories are a key component of an industrial marketing strategy. They can be a powerful tool to boost the reach of your business by enhancing its performance on search engines to increase website traffic, leads, and conversions, as well as creating a better experience for potential customers.
Grant Marketing is here to help you decide which online directories are most pertinent for your industry, and to work with HubSpot to advertise your business. Give us a call at (413) 259-0319 today or check out our schedule to set up a time to talk!