5 Key Brand Strategy Components for Manufacturers
Coca-Cola's signature red. Flo from Progressive Insurance. Apple's glowing apple. Iconic colors, memorable characters, and compelling images are the "special sauce" behind some of the most successful and recognizable companies' brands. These elements are so well established, you don't even need to see the company's name to tell you what product is being marketed! Branding is more than a logo, color or icon. It is a necessary—and valuable—component of your business strategy.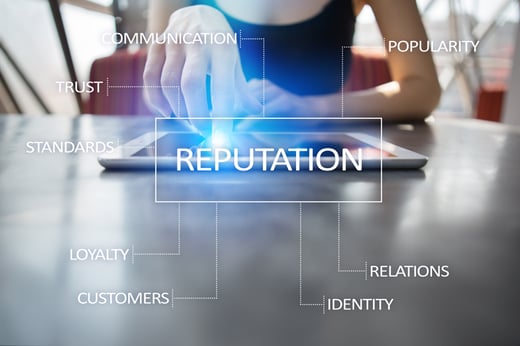 How Branding Works
While business strategy answers the "why" of your company, brand strategy relates to the "how." How clients perceive, and experience, your products and services. How customers engage with you throughout the buyer's journey. Companies with brands that stand out—Warby Parker, for example—tie their branding into their overall corporate mission and marketing strategy, in order to deliver upon their brand promise.
The company mails customers five free glasses frames to try on. This act of goodwill communicates their brand promise: to provide customers with an easy, economical, streamlined experience that makes them feel good and allows them to find the right fit. The brand, and all of the strategies that comprise it, are part of the company's identity and speaks to their customers' identities. Good branding allows your customers—for both B2C and B2B markets—to self-identify as to whether they are the right fit for you and your business.
In B2B marketing, the function of branding is equally important: how can your products and services reflect the business' purpose and also communicate what the customers' experience will consistently and reliably be?
As a manufacturer, do you assure a smooth, worry-free transaction with other businesses—vendors, channel partners, and customers alike? The images and messaging you choose play a valuable role in branding that experience. Graphics that reflect collaboration and ease-of-experience would guide your brand message. There are a variety of ways to align your business strategy with your brand development. Keep this in mind: if visuals and messaging do not match the actual experience customers have—with your sale reps, production and engineering teams, and ongoing customer service relationships—that is a misstep that can cost you loyalty and business.
Effective branding's purpose is not so people won't forget you—it provides assurance that they will always remember you.
Branding Strategy for Industrial Marketing
Brand development takes effort, inquiry, and time, which is why manufacturers hire a brand agency or B2B marketing agency. Any branding development process employs several elements. At Grant Marketing, we consider:
Competition

Reason

Audience

Team

Visuals
1. Competition
What are other manufacturing companies doing for their customers? Do they make it easy to do business with them? If they follow the status quo, are they telling customers they aren't flexible enough—or interested in—responding to their changing needs?
If your brand breaks from what's expected, and does a good job in communicating your unique value proposition, you are telling prospective and current customers that you are innovative and interested in helping them. By surveying the competition, we can help you identify what makes your company and solution offerings unique, and the best way to stand out and help prospects connect with your company.
2. Reason
Your branding strategy should align with your business strategy. The visual experiences and messaging you present in collateral materials and your inbound marketing reflect the purpose, values, and strategy of your business approach—setting expectations of your brand promise to prospects and customers. If your business model relies on communications and collaboration, your brand reflects this through images and messages that resonate with your target markets. With a well-articulated reason, you tell prospects and customers who you are and what you stand for. (Remember: they will self-identify with you.)
3. Audience
With business relationships, it's a two-way street. If you tell customers about yourself and provide key information that addresses their pain points, they will often share information about their needs as well. Branding to a targeted audience makes it easier to plan what should—and shouldn't—be in your strategy. For example, if your customers are looking for specific manufacturing solutions for a new product, your brand strategy may include new product introduction (NPI) information, offering design guides or time-to-market strategies. By providing a true knowledge center—easily accessible and always helpful to the customer from their point-of-view (not just a listing of your products and services) you simplify the buyer's journey and create a narrative around customers' needs, not your company. A successful brand strategy requires knowing who you're trying to engage with and why they need you.
4. Team
Successfully branded companies' employees are enthusiastic brand ambassadors. To be so, your employees need to be empowered to voice and embody the core values of your business. How they interface with customers and co-workers is important in creating a positive culture for the company … and for themselves.
As part of brand development, you can survey staff and other internal stakeholders to discover how the company's business model aligns with actual day-to-day business. This helps to define potential gaps in how employees perceive the business strategy and function, and how they perform their everyday responsibilities. If your brand promise is "broken"—via the actual experience customers have with sales reps, engineering and production teams, and channel partners—this can scar relationships or prevent prospects from starting the buyer's journey in the first place.
5. Visuals
We've talked about visuals a lot (and in depth in this one) because it's the first thing that comes to mind when you think of branding. Colors, icons, placement of visual elements, and even fonts, all play a role in how a client receives and assesses your brand. Are they trustworthy? Willing to take risks? Collaborative? Independent? Our collective digital attention span allows approximately 15 seconds for you to convey who you are via visuals.
Grant Marketing's Art Director, Grant Penny, has designed many logos for industrial manufacturers throughout the years. He offers guidance and reminds clients that a logo's "job" is to identify a company or brand but is not intended to define it. Consistent visual branding completes the entire customer experience, from beginning to end.
From Good to Great with Grant Marketing
Grant Marketing's holistic approach to branding ensures the most authentic—and interesting—version of telling your company's story. We research every client we work with, perform some deep-dive branding exercises with your team, then develop an integrated branding approach to cover your visual and written communications needs. Our New England-based marketing agency's talented in-house marketing, branding, and design teams will help you develop the best strategy for your business. As a B2B marketing agency, we'll work with you to:
Establish a strong identity that is sustainable, consistent, flexible, and engaging.

Create a powerful and distinctive brand through dynamic visual expression and a compelling brand narrative.

Develop a manufacturing marketing strategy that aligns with your business strategy and brand promise.

Generate brand loyalty and create brand evangelists to attract customers and increase sales.
To get started, take our Branding Assessment and see how well you are connecting with your customers. Then give us a call at (617) 861-7412 to strengthen—or redefine—your brand!