A New Address—Same Effective B2B Marketing Strategies!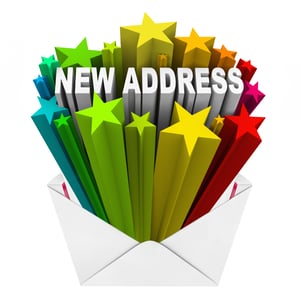 All good things must … grow! So we can remain flexible in our workspace as we move forward, Grant Marketing is moving our office location. Still in beautiful Back Bay, Boston, we now can be found in our new offices at 75 Arlington Street, Suite 500. Our contact info, including the phone numbers, remains the same. Grant Marketing's main phone number is (857) 453-6744.
We've been an industrial marketing agency for over 25 years. Our team has put B2B marketing strategies to work for our clients—many in the industrial manufacturing segment—all of which benefit from the many advances in industrial marketing strategy. Grant Marketing has guided companies through brand development process, web design and launch, holistic marketing campaigns, and more recently has implemented extended content marketing services to provide inbound marketing for a variety of industrial, financial, and non-profit organizations. With the explosion in inbound marketing practices, Grant Marketing fills a much-needed void in the B2B marketing strategies sector.
We extend our gratitude to the many companies who have trusted us through the years to provide B2B marketing strategies tailored to your needs and goals. Allowing us to help you grow and thrive has allowed us to grow and expand—we thank you! We are excited to continue our journey with you, leading the way for industrial manufacturers and our B2B clients through the latest and most effective brand consulting, web design, content marketing, and industrial marketing strategies. If you're in the area—come visit!
If you are just becoming acquainted with Grant Marketing and are curious about how inbound marketing can help you increase your reach to capture leads, we think you'll find the 2014 State of Inbound Marketing report fascinating. Download it now and explore what other companies (a.k.a., your competitors) already know.