Are You Answering Their Questions and Solving Their Problems?
The B2B sales cycle is typically an in-depth process that can involve multiple decision makers, and in some cases, takes months or years to complete.
Most buyers are well down the sales path before they even talk to your company. A recent survey found that 71% of buyers had conducted research, and 70% had developed an informal list of potential providers, prior to being in contact with prospective suppliers.[i]
Engaging with, and converting, sales leads to customers requires a highly committed, company-wide strategic approach that requires:
A superior online presence
Targeted digital marketing
Compelling content
A personalized, non-sales approach to selling
First Impressions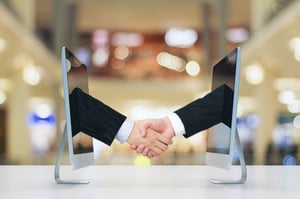 Perhaps the single most important tool in the sales process is your company's website. With the majority of buyers conducing their own research, their first encounter with your company is likely your website. Making an excellent first impression is critical—or it could be their last.
Brand impressions gained from visiting a company's website were a major factor in a B2B buyers survey:
75% of buyers said it was "very important that the site presented relevant content that spoke directly to their company."
93% of buyers "valued vendors that demonstrated experience with/knowledge of our industry."

[ii]
There are many tools available to you today that offer interactive experiences for website visitors—whether they are possible prospects or customers. Remember to provide an ongoing positive experience for your customers—loyalty must be nurtured—and they should be able to rely on your website to answer questions they may have while using your products or services.
Video platforms such as Wistia and Vidyard allow for calls-to-action within the video, eliciting interaction with your company while you have their attention. Hosting on these platforms also provides you the intel on who is watching and what spikes the most interest—or not—in your videos. This allows you to make remedial changes for content moving forward, so you are in a better position to deliver exactly what people are looking for. How-to videos are always popular and helpful. (Hint: think "what will be the most helpful" with all the content you post.)
Chat bots are growing in popularity and effectiveness, allowing you to:
Offer immediate access and information to site visitors
Close the loop faster for people looking for quick answers
Provide more personal, interactive response—in real time—to complicated questions than email exchanges allow
Chat bots are not as impersonal as they sound. Often initially prompted by some scripted questions to define the parameters of the visitor's needs, a human "behind-the-scenes" is readily available for the hand-off from the bot, often in real time. If someone is not available, a default message can be set to inform the visitor that someone will be in touch within a certain time frame. Knowing their inquiry is logged offers a satisfying exchange with visitors.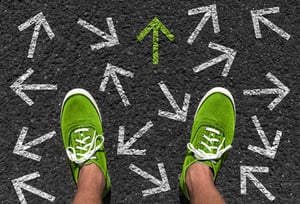 like these inform people about what you offer, and in turn—if you are answering their pain points and offering them solutions—allow them to self-identify with your company and brand. When people convert to lead status at this point, it produces qualified leads for your sales team. This results in an overall savings of time, resources, and money.
The Basics
The quality of sales leads is easy to overlook in the quest for numbers to fill the pipeline. But well-qualified prospects are paramount to ensuring the time and money devoted to nurturing leads is well spent. Establishing a set of criteria, that all departments agree upon, will help to ensure you are pursuing and tracking qualified leads.
Lead nurturing is not limited to sales and marketing. Gallup found that companies with highly-engaged employees outperform other companies, with 21% higher profitability and 10% greater customer loyalty and engagement.[iii]
Ensuring that all activities are closely tracked and documented in your CRM allows anyone who interacts with a prospect to readily see where the person is in the buying process—including past interactions and questions asked that may indicate their pain points.
Content Is King
In Bill Gates' 1996 essay "Content is King," he said: "Those who succeed will propel the Internet forward as a marketplace of ideas, experiences, and products—a marketplace of content."
Creating highly personalized content that directly addresses each prospect's specific pain points can make the difference between gaining and losing a sale. When buyers were asked why they selected a supplier over the competition:
75% said the "winning vendor's content had a significant impact on their buying decisions."
89% stated that the winning vendors "provided content that made it easier to show ROI and/or build a business case for the purchase."

[iv]
Tailoring messaging to the specific needs of your prospect—meeting them where they are in the sales process and acknowledging their pain points—illustrates your company's value as an ally in helping them solve their challenges.
Stop "Selling"—Make it Personal
Do prospects enjoy interacting with your company? In interviews with our B2B clients' customers, we often hear that nothing turns them off faster than being "sold to."
Buyers prefer to speak with someone who is knowledgeable and passionate about their company's solutions, not someone whose only goal is to make a sale. Among the buyers surveyed, 92% stressed "the importance of sales teams that had insights about personalized company needs."[v]
Personalizing content throughout the sales cycle—emails, digital ads, landing pages, videos, webinars, demos—shows your company genuinely cares about their problems and has the expertise to provide the right solution. Case studies illustrating how you have helped other companies solve similar problems and customer testimonials are also valuable tools.
Grant Marketing can help you develop a strategic approach—encompassing a compelling brand proposition, high-impact website, ROI-driven inbound marketing and content—that delivers exceptional results. Contact us today to get the conversation started.
[i] Demand Gen 2017 B2B Buyers Survey Report
[ii] Demand Gen 2017 B2B Buyers Survey Report
[iii]Gallup Q12® Meta-Analysis Report
[iv] Demand Gen 2017 B2B Buyers Survey Report
[v] Demand Gen 2017 B2B Buyers Survey Report