Successful Government Program Designed to Help Manufacturers Improve Revenue Generation
The Commonwealth of Massachusetts has once again appropriated funds for New England Business Association's Manufacturing Matching Grant Program. The program seeks to provide targeted matching grants to Massachusetts-based manufacturing companies seeking to undergo a business transition and enhance the company's bottom line. This is a competitive, one-time, matching grant of up to $7,500 to assist manufacturing companies in hiring high-powered, third-party consultant expertise.
Does My Business Qualify for the 2018-2019 Funding Year?
To be eligible, firms must be manufacturing companies based in Massachusetts and meet the criteria used by the Commonwealth of Massachusetts to define a manufacturing corporation. That information is available by clicking here.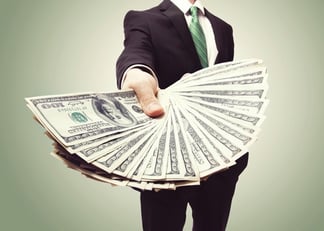 An information session will also be held on Tuesday, September 11, 2018 at the Bowditch and Dewey Offices in Framingham, Massachusetts. The session will help determine how your business can benefit from this highly competitive and successful program. Click here for more details or to register for this event.
How to Apply
Interested companies will be asked to fill out a one-page application, submitting it along with a detailed statement and a consultant proposal. The statement should include an executive summary describing your company's capabilities, a pledge for a dollar-for-dollar cash match, and the impact the project will have on your business (i.e. projected job growth, improvements in efficiency, higher projected sales). It's also necessary to include a scope of services from the consultant, how many jobs the company has, a task statement, projected outcomes, and a project timeline.
The following are important dates to keep in mind:
Application opens: September 4, 2018
Applications must be completed and received by October 1, 2018
Projects will need to be completed no later than May 31, 2019
To apply for the Manufacturing Match Grant, please click here.
How Grant Marketing Can Help
If you're facing revenue-generating challenges, a business transition can help you reach—and exceed—your business goals. Grant Marketing has been a consultant to several manufacturers that have benefitted from this program, such as JI Morris Company, Caton Connector, and Metamagnetics. We've helped them achieve their goals through brand development initiatives and implementation of inbound marketing strategy—our work with Caton Connector even made it into the news!
We can flesh out ideas and help you develop a plan to submit for matching funds. To learn more about how we can help, contact us today!