The Commonwealth of Massachusetts has once again appropriated $250,000 for the Smaller Business Association of New England's (SBANE) Matching Grant Program for industrial manufacturers. The Massachusetts State Legislature has appropriated these funds for the purpose of providing high-powered consulting expertise to small and medium-sized Massachusetts-based manufacturers undergoing a business transition.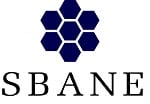 Interested in knowing if your business qualifies for a grant for the 2016-2017 funding year?
If you are interested in learning more about the program or want to apply for this program to procure a grant, applications will be made available on Thursday, July 28, 2016.
An information session will also be held at the SBANE headquarters on the same day. The session will help determine how you, and your clients, can benefit from this highly competitive and successful program. Click here for more details or to register for this event.
How does it work?
This is a competitive, one-time, matching grant program, which requires the eligible candidate company to pledge a dollar for dollar cash match.
Interested companies will be asked to fill out a one-page application and submit that along with a detailed statement and a consultant proposal.
Under the grant program, Grant Marketing has assisted several manufacturers with industrial marketing strategies and tactics. If you would like to learn more, call me at (857)305-3337 or email me at bob.grant@grantmarketing.com.