Hint: You Need Both Working Together to Truly Succeed!
Depending on where your company is in its evolution, you may benefit from (or need) brand development and/or strategic brand management.
Many factors shape a company's brand, whether by design or default. A company may have created a logo and signage years ago—updating them as times change—but never thought strategically about what their brand represents, and whether keeping it the same is actually costing more than refreshing it. By default, its "brand" may simply be an extension of the founder's vision and way of doing business. So, step one is to remain aware enough to realize when it's time to refresh your brand.
Other companies methodically and thoughtfully develop their brands, fully conscious that a strong brand may be the single most important factor driving sales. Brand was cited in a recent study as the top influencer identified by decision makers "when choosing to engage with sales."[i]
Brand Development: The Foundation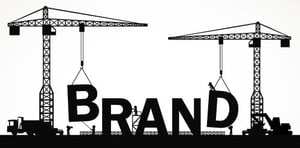 Brand development establishes the foundation upon which all sales and marketing activities are based upon. Beyond striking visual elements—logo, color palette, graphics—a strong brand:
Reflects insights and intel gained through customer and employee research
Communicates a compelling, consistent brand and value proposition
Inspires buy-in, and brand advocacy, from the inside sales rep to the plant floor manager to the CEO
Provides the basis for an effective ongoing brand strategy
While a company may need to invest in a comprehensive brand development process—research, brand positioning, creative development, and rollout—sometimes a brand refresh provides a needed boost.
A brand refresh can help to reposition a company or specific product line, refocus attention after a customer service issue, or re-energize your customer base and build a loyal following.
Strategic Brand Management: The Implementation
The brand development process ensures everyone is on the same page and truly understands what differentiates your company. The process brings people together and enables employee to rally around the brand and better articulate why the company is better than the competition.
Once a company has a strong brand foundation in place, continuing to leverage it through an ongoing brand strategy is essential. Brand strategy is central to the overall sales and marketing plan and encompasses a wide variety of activities—from content marketing to social selling to creating a brand culture. No matter which direction you choose, your brand strategy should be authentic, reflect the company's core beliefs, and continue to value the input of employees and customers.
John Deere does an excellent job of clearly defining and communicating the core values—integrity, quality, commitment, and innovation—that are at the heart of who John Deere is. "Our core values define us. They unite us and differentiate us from competitors. Our commitment to these core values is not optional, and never wavers."
The company's adherence to these values is articulated through an exceptional brand strategy that proactively involves employees and customers in its quest for quality and innovation. A recent initiative, Startup Collaborator, allows startups to test their technologies in customer environments. An interactive mobile "Chatterbox" allows trade show attendees to enter, sit in an equipment-operator-style chair, and share feedback about the company
John Deere was recently ranked seventh in an evaluation of how innovative customers perceive a company to be[ii], ahead of industry giants like General Motors, Samsung, and Microsoft, illustrating how successful a strong brand foundation and coherent brand strategy can be.
Grant Marketing provides a comprehensive, 360-degree approach to brand development and strategy. We can help you develop a strategic approach—encompassing a compelling brand proposition, high-impact website, ROI-driven inbound marketing and content—that delivers exceptional results. Contact us today to get the conversation started.
[i] LinkedIn State of Sales 2018
[ii] American Innovation Index™ 2018 Market Summary Report