6 Steps Towards Starting Your First Inbound Marketing Plan
Are you tossing around the idea of starting an industrial inbound marketing plan, but don't know what the methodology is and aren't sure how? Great news, there are clear steps to the strategy that you can easily learn!
We know you're busy with production schedules and all that goes with that, and implementing a successful inbound marketing strategy isn't currently in your wheelhouse or on the top of the priority list for industrial manufacturers. With a little guidance and some understanding of what it will take, you can learn about inbound marketing and some o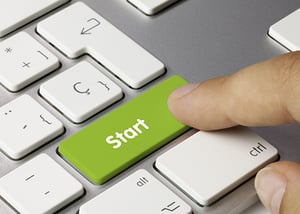 f its elements, such as creating relevant content that engages your target audience and writing it on a consistent basis. The best part of having a well-designed inbound marketing strategy—you'll get measurable data on the success of your marketing efforts.
If you've postponed using inbound marketing as part of your industrial marketing initiative, don't wait any longer. Here are 6 steps to start an industrial marketing program today.
Identify Your Buyers' Needs
Before building an inbound marketing program, examine your best, most profitable customers. What do you deliver to them that convinces them to work with you? Find this out by sending out a customer survey, closely reviewing the results, and talking to your sales team about the questions prospects ask during the sales process. From all this data, you can build a profile of your buyers, their needs, and the topics that will most likely get their attention.
Decide on Powerful Keywords
A cornerstone of the inbound marketing methodology is search engine optimization (SEO). Buyers search for the service or product they need online. Companies that show up higher in the search receive more traffic to their website, more leads, and more online-generated customers. According to a recent study, 91.5% of all search generated web traffic comes from the first page of a Google search.
Pinpointing the search words and terms your prospects use to find companies like yours is integral in showing up high on the search engine results page. Poll your customer service team and find out the questions they hear most often. From there, build your list of keywords and keyword-phrases, then make sure those keywords are sprinkled into all of your great content. Important to note: the content needs to be helpful and relevant to the kind of questions people enter into a search bar. Above keywords, your main objective must be to address challenges, issues, and queries that prospects and customers have.
Speaking of content, it doesn't create itself.
Commit to a Content Calendar
Either find a current employee who can create relevant content that will appeal to your prospects or hire a marketing company to do it for you. The important thing is to do it consistently. For inbound methodology to be effective for manufacturing companies, there must be consistent content generated that contains the specified keywords.
Brainstorm ideas that stem from the keywords you're using. You can easily think of several topics that branch out from each keyword. Add them to your calendar so you are pushing out at least two, preferably four, pieces of content every month.
Consistent content publishing is essential in building an engaged audience and increasing your company's SEO value, both of which generate more high-quality leads.
Use Enticing CTAs
A successful inbound marketing plan that creates qualified leads is a journey, not a one-stop-shop. With every piece of content there needs to be another action the reader can take to build their relationship with your manufacturing company. These are called calls-to-action (CTAs).
CTAs are graphic buttons the reader clicks on to access additional information about the topic. You can offer high-value content such as eBooks and white papers. Or offer events like training or webinars. When your audience continues engaging with you, they are more likely to give you their personal information. Case studies and eBooks, for example, are great ways to gather your leads' names and email addresses.
Employ relevant, exciting CTAs with every piece of content you write.
Share! Share! SHARE!
Don't write great content and hope your prospects find it. Make it easy for them. Post every piece of content on your company's website and social media pages. Encourage your employees to post it on theirs, too. The more you actively utilize social media, the further your content reaches.
Review and Revise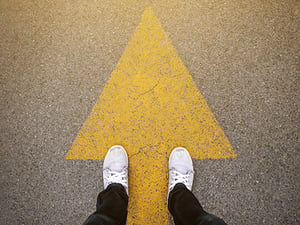 Every inbound marketing program needs to be analyzed. Circle back around and see how your content performed, which CTAs brought in the most leads, and how many leads turned into customers. Identify the popular, high-performing topics and create more content around those subjects.
Beyond the Basics
Creating an industrial inbound marketing strategy takes thorough planning and research, but it's well worth it. What we've provided in this blog covers very broad basics that form the foundation of a marketing strategy. Other variables you will need to consider include:
Website. The general health of your website plays an important role in how successful any marketing program will be. If it isn't contemporary, easy to navigate, and full of very helpful information, your rowing without oars!
Branding. We see it often: a company was founded on certain principles or with specific product or services and, through the years, the mission and business model changes. Unfortunately, what doesn't change many times is the branding. If your message and visuals are no longer in sync with your offerings, the disconnect can be costing you business that you are unaware of.
Software platform. It's possible to run a marketing program without an integrated software platform, but not at all recommended. We use HubSpot, which is one of many that are available to implement all the elements of a marketing program—along with streamlined, real-time tracking and intel gathering features. HubSpot even has a robust CRM built into the technology.
SEO strategies. As good as any writing program or software platform may be, you'll need to ensure your SEO strategies are on point. Google's ever-changing algorithm certainly keeps marketing agencies and SEO specialists employed trying to keep up with all the changes! And it's no coincidence that marketing strategies that include AdWords campaigns are good additions to any well-rounded marketing plan.
There's a lot to consider—and all worthwhile to do to get on track and align all your marketing efforts. Think about the average profit-per-client and imagine if you could get even a handful of new ones with your inbound efforts. By putting these actions in play today, you can reach that goal faster than you might think.
If you would like assistance with starting an inbound marketing program, contact Grant Marketing today. We offer first-hand experience in building industrial inbound marketing initiatives that are productive and successful.