Branding Basics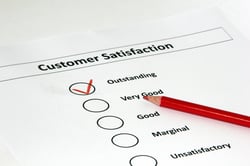 Forbes.com contributor Scott Davis puts it best: a brand must inspire how people feel, influence how they behave, and compel them to act. How do you achieve this? Through the successful implementation of a solid and focused brand strategy, of course! This applies across industries and business models—from B2C to B2B. It's just as relevant for industrial manufacturers. A strong industrial branding strategy is the most important aspect of your marketing efforts. Indeed, it is the foundation that supports and informs all of your marketing messaging. Without an integral brand, your company will blend in with the competition. Use brand development to differentiate yourself from competitors and to communicate your promise to customers. Not only is it your brand's job to deliver your brand promise, but it should also be directly connected to consumer needs, emotions, and competitive environments. After all, you want your brand to be distinctive to create value and connection among customers.
Creating Consistent Customers
Gaining new customers is no easy feat, but it is a lot simpler with an effective brand strategy in place. While it costs 6 times more to get new customers than it does to keep existing ones, once they become loyal customers, they will account for 55-70% of your company's total sales. As mentioned above, your brand should be intertwined with your customers' emotions. According to an article on reneeoutofoffice.com, 75% of buying decisions are based on emotion. This means it is essential to invoke feeling in your clients to keep them coming back for more. Why do they connect to you and your product? What's the "why?" behind their motivation to remain loyal? It's your job answer those needs by creating a viable, repeatable, and consistent experience for them through your brand promise. Your brand strategy ensures you have a process in place and can dependably deliver. If your brand strategy is lacking, you run the risk of customer dissatisfaction, which comes with some pretty hefty risks. In fact, 71% of customers have ended a relationship with a company because of poor customer service. Furthermore, 91% of unsatisfied customers who switch over to another service provider will never come back, according to a Second to None article. These statistics emphasize how imperative it is to keep existing customers happy, which once again ties back into a foundational brand strategy.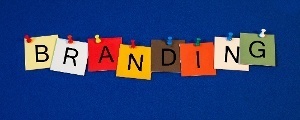 Tips for Building Your Brand
Now you know what you need to do … but how do you do it? Cox Business offers 5 great tips on how create an effective brand that appeals to customers, which we've summed up below:
Define Your brand: Determine what values your company is built on and how you want to be perceived by your customers. Perception and reality can collide—remain as authentic to that perception (promise) as you can. As we've noted, the fallout can be fatal and final. Know what your brand stands for and why it is important to you and your customers and continually nurture the connection between the two.
Differentiate and Position Your Brand: Capitalize on the unique elements of your brand to separate your company from competitors. Allow customers to see just what makes your value greater, and more closely aligned to their needs. Make your business the clear choice for customers!
Build and Expose Your Brand: Gain more exposure for your brand through social media and other outlets. Get your unique message out there and become part of the greater conversation. It's important to take on the tenor of the platform you are on, and also to be consistent with your brand values.
Personalize Your Brand: Your brand must have a unique identity. Figure out ways to connect with customers and make your brand relevant to their lives. Get customers involved in your brand value. Think of brands that own a word—like Chevy's "tough," or Nike's "Just Do It" call to action.
Review Your Brand: Make sure to constantly keep up with your brand in today's ever-changing market. Adapt your strategy to your customers' needs and start seeing results! Take another look at Nike. You can barely find the "Just Do It" phrase on their website these days, as they have also included corporate messaging about sustainability and community impact—two very relevant and sought-after qualities many consumers want in their brands these days. But the impact of the 27-year-old "Just Do It" sentiment, the aspirational anchor of one of their core messages, continues to deliver very powerfully and recognizably.
Bolstering Your Brand
Brand strategy plays a very important role in your customers' lives. You want to offer a brand promise that is relevant to them in order to build brand loyalty. The successful messaging of a brand reduces the complexity of the buyer's journey, adding to the brand's value. Once a brand's message has been assimilated, the customers can quickly identify and react, knowing exactly what to expect from your products and services. At our Boston-based B2B branding firm, Grant Marketing, we understand how imperative it is to have a strong branding strategy in industrial marketing. Download our Brand Report Card to see how your branding efforts are paying off!